Previous Month | RSS/XML | Current
WEBLOG
September 22nd, 2017 (Permalink)
"Ignorance is Slavery"
One reason we have so much junk news these days is junk reporters on junk news networks. Case in point: Abby Martin. You may not have heard of Ms. Martin, as I hadn't until a few days ago. She used to have a show on the RT America network called "Breaking the Set", and one episode included a segment celebrating George Orwell's birthday and discussing his book 1984.1 As a big fan of Orwell, this got my attention. However, as I watched the video, I could barely believe what I was seeing:
Describing George Orwell at the beginning of the video, Martin says something along the following lines: "Under the Soviet Union, he [Orwell] was forced to flee under communism's suppression of socialist dissidents." What does that mean? Is Martin suggesting that Orwell was a citizen of the Soviet Union? He was not. As far as I know, Orwell never even visited it. Perhaps Martin was alluding to the fact that Orwell and his wife had to flee Spain during the civil war there in order to avoid being arrested by the communists.2 Even so, the comment is worded in such a way as to mislead those who are ignorant about Orwell's life.
Martin claims that 1984 was published in 1947. It was published two years later.3
And last―but certainly not least!―the famous three party slogans were: "War is peace", "freedom is slavery", and "ignorance is strength"4. The show manages to get the last two mixed up as: "Freedom is strength", and "ignorance is slavery". Those are two good slogans for a democracy but not for a totalitarian state.5
A high school book report on 1984 with these mistakes would get an F6. Introducing the book, Martin comments: "Let me just say that if you have not read this book, you must." She should have taken her own advice. However, the video looks professionally produced, and not like it was shot in her bedroom using a webcam. If it were an amateur production, I'd be more forgiving of its amateurish errors. All of which raises the questions:
What is RT America?

First of all, "RT" is short for "Russia Today". The full name was reduced to initials in order to conceal the network's connection to Russia. According to the recently released intelligence community assessment (ICA) of Russian efforts to influence the U.S. presidential election:

[RT Editor in Chief Margarita] Simonyan observed that RT's original Russia-centric news reporting did not generate sufficient audience, so RT switched to covering international and US domestic affairs and removed the words "Russia Today" from the logo "to stop scaring away the audience"….7

RT America is the English-language version of RT, aimed at English-speaking people especially in North America. RT was created by, and is funded by, the Russian government; so, it's a state propaganda network. This means that Martin was not a "journalist" while employed by RT America, but a Russian propagandist.8

Who is Abby Martin?

Like another junk journalist for a state propaganda channel9, Martin is a conspiracy theorist10. Specifically, before being hired by RT America, Martin was involved with the conspiracy theory movement that claimed the 9/11 attacks were carried out by the U.S. government. According to the ICA:

RT hires or makes contractual agreements with Westerners with views that fit its agenda and airs them on RT. Simonyan said…that RT has enough audience and money to be able to choose its hosts, and it chooses the hosts that "think like us," "are interested in working in the anti-mainstream," and defend RT's beliefs on social media.….7

To her credit, Martin did on one occasion use her RT America show to criticize the Russian government, specifically, Russia's invasion of the Ukraine11. So, the show wasn't 100% Russian propaganda, but maybe only 99%.
Now, you may think I'm being a bit hard on Martin and RT; perhaps RT is like PBS or the BBC, which are at least partially funded by their respective governments, but are not propaganda outfits. However, the day after Martin's on-air criticism, another RT anchor, Liz Wahl, said the following, also live on-air:
Last night, RT made international headlines when one of our anchors went on the record and said Russian intervention in Crimea is wrong. And, indeed, as a reporter on this network I faced many ethical and moral challenges…. …Personally, I cannot be part of a network funded by the Russian government that whitewashes the actions of Putin. I'm proud to be an American and believe in disseminating the truth, and that is why, after this newscast, I am resigning.12
No doubt both Martin and Wahl may have been naive in joining RT in the first place but Wahl, at least, eventually caught on to the fact that she was being used as a propagandist13. There's no sign that Martin has ever figured this out or cares. Since leaving RT America a few years ago, Martin has gone on to another state propaganda job, this time for TeleSUR, which is financed by Venezuela, Cuba, Nicaragua, and some other Latin American countries14.
At the beginning of the first episode of Breaking the Set, Martin was shown smashing a television set with a sledgehammer15, hence the title. I do sympathize.
Notes:
---
September 12th, 2017 (Permalink)
Puzzle I
The following equation was found scratched into a section of the wall of an ancient Roman house excavated by archaeologists:
X + XI = XIX
Doing arithemetic with Roman numerals is notoriously difficult, and the equation is clearly incorrect. Is it possible that the Roman mathematician who wrote it simply made an error in addition? Or, can the equation be corrected without adding, removing, or altering any of the symbols?
---
September 11th, 2017 (Permalink)
Who is Adolph Hitler and why does he keep saying these terrible things?
I didn't mention it in my previous entry about an apocryphal quote1, but many of the sources that quote it without any mention of its dubious status attribute it to one "Adolph" Hitler. Here's another one:
This year will go down in history! For the first time, a civilized nation has full gun registration! Our streets will be safer, our police more efficient, and the world will follow our lead into the future!
If you do a websearch for this passage, you'll find plenty of occurrences and many of them attribute it to "Adolph" in 1935. Like the previous example1, this is not a quote of Nazi Fuehrer Adolf Hitler, and who actually wrote it is unknown2,3.
Exactly when this pseudo-quote was created is also unclear, though it's clear that it's not from 1935. The earliest reference to it that I've been able to find is almost sixty years later in a signature file to a Google Groups posting on injuries to the hands from playing conga drums4! The fake quote may have been floating around for awhile before then, though not long enough to have made it into print or pixels, so it appears likely that it was faked in the early '90s.
Moreover, '92 was a presidential election year, with soon-to-be president Bill Clinton running against incumbent George H. W. Bush and Ross Perot. Since Democrat Clinton supported both the Brady bill and assault weapon restrictions, I suspect that the false quote was hoaxed up during '92 as an attack on Clinton. However, unless the true author comes forward and 'fesses up, we'll probably never know.
In any case, I don't think you'll find this faux quote on any sites promoting gun control on the grounds that Hitler was all for it. Rather, those who use it are against regulation of guns, such as registration, and hope to discredit it by association with Nazism. In other words, they're playing the Hitler card, and even if the "quote" weren't fraudulent it would still be fallacious5.
As is true of the previous "quote" of "Adolph", a number of quotation websites include this bogus quote with no indication that it is suspect. For this reason, I suggest double-checking any quote you find on such a site with a reliable dictionary of quotations before using it yourself.
At the risk of committing a hasty generalization based on only two examples, I would also suggest that any quote attributed to Adolph Hitler be viewed with greater than usual suspicion. After all, if those who cite such a supposed quote can't even spell the alleged author's name….
Notes:
---
Most online slot players have heard of the gamblers fallacy but we would suggest you simply do your homework before you play in order limit your risk. Sites like SlotsOnlineCanada are the go-to Canadian online slots portal on everything from new slot bonuses, slot game reviews and up-to-date news on the iGaming industry.

You will never be able to dispel the truth and reasoning behind the gamblers fallacy, however if you read these winning insights on pokies you may find that you gain a slight upper hand.
---
August 29th, 2017 (Permalink)
New Edition: Weaponized Lies
The New Book from last October, A Field Guide to Lies1, is already out in a new, updated edition with a new title and a new introduction. I guess the title is an attempt to make the book seem timely but, unfortunately, this kind of material never goes out of style.
In the time since October, I've read the original edition of the book and thought it quite good. I haven't read this updated edition, so I don't know how it differs from the earlier one, except for the new introduction.
I'm not thrilled with the new title, but then I didn't much care for the old one, either. Lies are the least of our problems, which is not to say that they're not a problem. "Half-truths" are a much bigger problem, that is, true statements that leave out important context. I suppose the titles are the product of the publisher's marketing department and not the author's idea. Ironically, one of the effects of books such as this should be to teach people to be suspicious of such marketing exaggerations.
As mentioned in the New Book entry1, there have been several books of this type in the last few years. I don't think that this is the best of the bunch, but it's not bad. If you only read one book of this type, I recommend either Jordan Ellenberg's How Not to be Wrong or Gary Smith's Standard Deviations. If you've already read one of these, or you're ready for a more advanced treatment of the same topic, there's David Helfand's Survival Guide to the Misinformation Age.
Notes:
New Book: A Field Guide to Lies, 10/19/2016
---
August 24th, 2017 (Permalink)
The Puzzle of the Poisoned Punch
Dr. Schwartz, the notorious blackmailer, had invited six of his victims to his birthday party. It was almost his last birthday, as one of the six guests poisoned his punch.
When Detective David Davidson arrived at Schwartz's house, the first item of business was to examine the scene of the crime. It was a large round table in the dining room around which the six suspects and Schwartz had sat. A birthday cake still sat in its center, a large wedge missing from it.
Schwartz was right-handed, and a big punch stain on the table cloth, where the glass of punch had spilled, was positioned right about where Schwartz's right hand would have rested. The person sitting on Schwartz's left would have had to reach across his body to poison the punch; only the guest next to him on the right could have done so without him noticing. So, Davidson concluded, whoever had sat to the right of Schwartz must have poisoned the punch.
Unfortunately, there was no physical evidence indicating where the individual guests had sat. When Schwartz had slumped face-first into his slice of cake, the guests had risen from the table and scattered. Luckily for Schwartz, someone had called for an ambulance.
Of course, each of the six "guests" to Schwartz's macabre birthday celebration had a motive to poison him, since they all were victims of his blackmail operation. So, motive was of no help to Davidson in solving the attempted murder.
As you might expect, when Davidson interrogated the suspects individually the following day, each denied having poisoned the punch. Moreover, they suddenly developed poor memories of exactly where everyone had sat. These are the statements made by the six suspects:
Captain Catsup: "I was sitting, as best I can recall, beside Professor Prune. He's somewhat deaf in his left ear, so I sat to his right."
Professor Prune: "That Gruen woman sat to my immediate left. She talked the whole time. Thankfully, I'm rather deaf in that ear, so I didn't understand a single word she said."
Ms. Starlet: "I sat next to that clergyman whose name I forget. I was to his right. I'm afraid I didn't notice who sat next to me on the other side."
Reverend Weiss: "Frankly, in all the excitement, I can barely remember where I was at, but I think that I sat just to the left of Peahen."
Mrs. Gruen: "I sat next to that handsome Captain fellow―Condiment, or whatever his name is. I was to his left. I'm afraid I didn't notice who sat next to me on the other side."
Mr. Peahen: "I was sitting between Dr. Schwartz and the lovely Ms. Starlet, who sat to my left."
When the interrogations were over, Davidson sighed. The statements were of no help since some of the suspects disagreed with others as to where they were sitting. The one hope he had left was the poisoned blackmailer. Schwartz had been unconscious when he was rushed to the hospital, but medical help had reached him just in time. When Schwartz regained consciousness, Davidson rushed to the hospital to take a statement.
Unfortunately, the blackmailer was no more co-operative than the suspects. When Davidson asked him who had sat to his right, he just shook his head sadly and said: "I'm afraid the poison seems to have affected my memory." Davidson suspected that he was already planning additional blackmail of the poisoner!
So, Davidson read the testimony of the six suspects aloud and asked him to comment. Schwartz laughed softly, saying: "Well, at least all but two of them told the truth."
Assuming that Schwartz was right that only two of the suspects failed to tell the truth, can you solve the mystery? Who poisoned Dr. Schwartz?
---
August 12th, 2017 (Permalink)
What's New?
I've added a new contextomy to the Familiar Contextomies page. Well, it's not a new contextomy―in fact, it's a fairly old one―but it is new to the page. Also, despite its age and the fact that it's been previously debunked, it keeps rearing its ugly head. It's dead but it won't lie down! Check it out.
Contextomy: Al Gore, Familiar Contextomies
---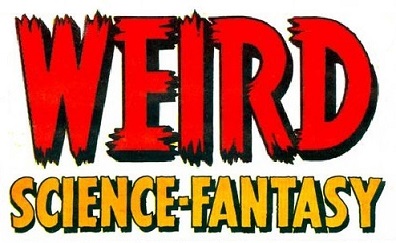 August 7th, 2017 (Permalink)
"Emerging Data"
Like "emerging science"1 and "emerging research"2, "emerging data" is data that's not quite there yet. Much of medical journalism consists of reports of preliminary results that are often weak and haven't been replicated. As I discussed in an earlier entry 3, words such as "possible" and "suggest" are often used to report results when the evidence is weak. "Emerging"―whether applied to research, science, or data―is another word to add to that list.
"Emerging", "may", "suggest", and "help" are all hedging terms4, which are words used to weaken a claim. As Robert Fogelin explained:
If we weaken a claim sufficiently, we make it completely immune to criticism. … On the other hand, if we weaken our premises in this way to avoid criticism, we must pay a price. The premise no longer gives strong support to our conclusion.5
And this is just the problem with "emerging" data, namely, that it gives weak support to the claims made in the research. For example, a relevant passage appears near the beginning of a recent report on a meta-analysis of research on artificial sweeteners:
Consumption of artificial sweeteners, such as aspartame, sucralose and stevia, is widespread and increasing. Emerging data indicate that artificial, or nonnutritive, sweeteners may have negative effects on metabolism, gut bacteria and appetite, although the evidence is conflicting.6
I suppose that the data is only "emerging" because "the evidence is conflicting". However, as with conflicting research or science, conflicting data may emerge in the opposite direction. Perhaps when fully emerged the data will support the conclusion that there are no negative effects of artificial sweeteners.
I don't use artificial sweeteners, but not because of this unemerged data. I just don't like the taste of them. If you do, I would suggest waiting until the data has emerged before you decide to stop.
Notes:
Acknowledgment: The illustration is the altered title of an old EC comic book.
One of the risks for online gamblers is playing with real money in unsecure sites. Most of the legitimate sites offer few secure payment methods; one of the most popular deposit methods is Paypal. Paypal is common in casino sites, online poker and even there is Paypal bingo.
Have a look at the list of top rated online casinos with a huge casino games portfolio and fast payout rates to play for real money right away.
If like us you love casino games, we recommend to you this excellent online casino guide to play tons of free slots and learn easily all the games' rules and strategies.