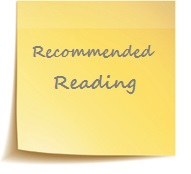 Previous Month | RSS/XML | Current
November 30th, 2020 (Permalink)
Shame, Shame, Shame
W. Joseph Campbell, "The Shame of the Press", Media Myth Alert, 10/31/2020.

…[M]uch of mainstream corporate news media is indulging in…[a] consequential episode of misconduct that's defined not by overheated misreporting but by willful blindness on an extraordinary scale. … Their contempt for President Donald Trump runs deep. Corporate media obviously recognize they cannot investigate and publish critical reporting―they cannot do searching journalism―about Biden so close to the November election without jeopardizing his candidacy and boosting Trump's chances of reelection. This neglect by corporate media represents an abdication of fundamental journalistic values of detachment, and impartiality. A defining ethos of American journalism that emerged during the second half of the Twentieth Century emphasized even-handed treatment of the news and an avoidance of overt, blatant partisanship. … Running interference for a politician was considered more than a little unsavory. Not so much anymore. Not in American corporate media, where an overt partisanship has become not only acceptable but unmistakable.

…[T]he response largely has been to shun and ignore. Or to block or impede distribution…. Or to dismiss it as so much Russian disinformation. Or scoff that it's just a distraction. That's what National Public Radio claimed, in a remarkably obtuse statement by its public editor (or internal critic), Kelly McBride. "We don't want to waste our time," she wrote, "…1on stories that are just pure distractions."

Matt Taibbi, who is perhaps the most searching critic these days of contemporary American media and their failings, noted recently that the "least curious people in the country right now appear to be the credentialed news media, a situation normally unique to tinpot authoritarian societies."

The inclination to shield Biden may partly stem from the shifting business model for corporate news organizations. The model used to be largely advertising-based, which encouraged news organizations to seek wide audiences by offering what was passably impartial reporting. With the decline of advertising revenues, the business model has moved toward a digital-subscriber base. As readers pay, they are prone to make clear their preferences, and the news report tilts to reflect their partisan expectations.

Evidence of the tilt was striking enough four years ago, when Liz Spayd, an advocate of even-handedness in reporting, was public editor at the New York Times. She lasted less than a year before the position was dissolved and she was let go. …

Corporate media may well protect Biden long enough for the gaffe-prone 77-year-old to gain the presidency. But the shameful exhibition of willful blindness may not end well for corporate media. Their abdication may leave them besmirched. And diminished.

The following very long article describes in depressing detail what Campbell is alluding to in the above article with respect to The New York Times. It's a dreary read, especially as the writer seems so obtuse, but I've tried to excerpt what I think are the most revealing parts below. I don't recommend the whole thing unless you're a masochist.

Reeves Wiedeman, "Times Change", New York Magazine, 11/9/2020. Warning: Contains the four-letter f-word.

…The Times has a fitful relationship to self-examination. After the Jayson Blair plagiarism scandal of the early aughts, it created a public-editor position to answer questions and critiques from readers, only to discard it in 2017, partly with the idea that Twitter could do the same job. The paper also created a standards department responsible for making sure the hundreds of pieces of journalism it publishes every day, in an increasing range of mediums, remain appropriately Timesian. …

The Trump era forced a rushed period of reflection. "I was part of the discussion with Dean [Baquet, the executive editor] when we first described Trump as lying on the front page," Carolyn Ryan, one of 14 masthead editors at the Times, told me recently. "It took 45 minutes." The incident happened in September 2016, when Trump renounced his own birtherism, then falsely accused Hillary Clinton of starting the conspiracy theory. "It feels kind of quaint," Ryan said of the decision. "But at the time, it was a shattering departure."

It was also a shattering departure for Times journalists to walk into the newsroom after Trump's 2016 victory and find their colleagues in tears. A neutral objectivity had long been core to the way the paper saw itself, its public mission, and its business interests…, even if it was an open secret that the Times was published by and for coastal liberals. In 2004, the paper's first public editor, Daniel Okrent, answered the headline above one of his columns―"Is the New York Times a Liberal Newspaper?"―in the first sentence of his story: "Of course it is." …

And, of course, Okrent was right. The "shattering departure" was not being liberal, but becoming openly partisan, which is different. For instance, fact-checkers who examined the claim that Hillary Clinton was responsible for pushing the conspiracy theory that Obama wasn't born in America found that it was started by Clinton supporters, but could find no evidence that Clinton herself or her campaign were behind it2. So, there's no solid evidence that Clinton or her campaign either created or promoted the conspiracy theory. However, no evidence that they did is not evidence that they didn't. So, the worst that Trump could be fairly accused of is an unsupported allegation, not a lie. Yet, that's what they chose to throw away any pretense of objectivity on.

Where was the Times when President Obama lied repeatedly to the American people about Obamacare3? What about when Hillary Clinton lied about being under sniper fire in Bosnia4? Those were provable lies, not unproven allegations.

I've nothing against calling an intentional falsehood "a lie", and I don't hesitate to call what Obama and Clinton said "lies", since that's what they were. If Trump lies, then the Times should say so, but what they chose to call a "lie" in a headline was no such thing. Will the Times call out Biden's or Harris' lies in headlines? I doubt it.

…[T]he paper's claim to holding the independent center was already slipping, as the staff came to grips with an increasingly polarized audience. Journalists were caught between the desire to appear objective to right-leaning readers and sources―while avoiding backlash from left-leaning ones―and wishing they could get back to the job they thought they had signed up for. Most of the pressure to serve as the loyal opposition was coming from the outside: A Pew poll found that 91 percent of people who consider the Times their primary news source identify as Democrats, roughly the same as the percentage of Fox News viewers who identify as Republicans.

Many of the insurrectionists were coming from places the Times didn't traditionally recruit from, like new digital-media companies and outlets that practiced advocacy journalism, and part of the challenge had become integrating those employees into the Timesian way of operating. …

"We are competing for talent with the Googles and Facebooks, and what we have to offer these smart, talented people is our mission," Carolyn Ryan told me. "Now, we're at this inflection point where people to whom we have said 'Come be part of this mission' also want to raise their hand when they're upset about why we're not covering a story the way MSNBC is covering it." …

MSNBC? Really? That's their model? Maybe they admire the open door policy between MSNBC and the Biden campaign and potential administration. Several MSNBC contributors have already left the network to go to work for a future Biden administration5, which has the advantage that they probably won't have to change what they do at all. One of them didn't even bother leaving before going to work as a campaign speech writer for Biden, while simultaneously appearing as a commentator on MSNBC without revealing the conflict of interest6.

As a result of this sort of thing, we have reason to believe that MSNBC will function as an unofficial propaganda agency for a Biden administration. Does The Times also aspire to be such a propaganda organ?

What the audience wants most of all, apparently, is "Opinion." On a relative basis, the section is the paper's most widely read: "Opinion" produces roughly 10 percent of the Times' output while bringing in 20 percent of its page views, according to a person familiar with the numbers. … Now that the paper has switched from an advertising to a subscription-focused model, employees on both the editorial and business sides of the Times said that the company's "secret sauce," as one of them put it, was the back-end system in place for getting casual readers to subscribe. In 2018, a group of data scientists at the Times unveiled Project Feels, a set of algorithms that could determine what emotions a given article might induce. "Hate" was associated with stories that used the words tax, corrupt, or Mr.―the initial study took place in the wake of the Me Too movement―while stories that included the words first, met, and York generally produced "happiness." … "Hate drives readership more than any of us care to admit," one employee on the business side told me. …

So, in the newspaper business these days, hate conquers love?

This summer, [publisher A. G.] Sulzberger met with several groups of employees to talk about what it would mean to reimagine "Opinion"…. The one change that wasn't seriously considered was tearing down the wall between the newsroom and "Opinion" entirely, never mind how blurry it had already become. Editors and writers moved back and forth between the sections…. "Opinion" writers had been doing more reporting of their own…, while newsroom reporters regularly filed "News Analysis" pieces. Why hold on to a line that's constantly crossed? …

Apparently, because Sulzberger is in denial about what the Times has become. See below for more evidence of Sulzberger's cluelessness.

In the meantime, the section sometimes ran into the same problems. Last month, "Opinion" published a column by a Chinese government official arguing for the country's military crackdown in Hong Kong. … "The China op-ed didn't hit home because everyone is exhausted," one Times reporter told me. "You canít be mad all the time." Everyone agreed that broader reforms would have to wait until after November. …

What's November got to do with it? Oh, the election! So, maybe the Times can start criticizing the Chinese now that doing so won't risk helping Trump.

The following is the most revealing passage in this lengthy, rather unfocused article:

Some of the trickiest jounalistic questions have centered on what the Times is or isn't willing to say. After [op-ed editor James] Bennet's ouster, Sulzberger met with a columnist for the "Opinion" section who had expressed consternation about the decision. Sulzberger promised the columnist that the Times would not shy away from publishing pieces to which the Times' core audience might object. "We haven't lost our nerve," Sulzberger said.

"Yes, you have," the columnist told Sulzberger. "You lost your nerve in the most explicit way I've ever seen anyone lose their nerve. You can say people are still gonna be able to do controversial work, but I'm not gonna be the first to try. You don't know what you'll be able to do, because you are not in charge of this publication―Twitter is. As long as Twitter is editing this bitch, you cannot promise me anything." While Bari Weiss's description of a young woke mob taking over the paper was roundly criticized, several Times employees I spoke to saw truth to the dynamic. …

The ideological turf war at the Times had become most heated around "The 1619 Project," a special issue of the Times Magazine focused on centering American history around the lingering stain of slavery, which was then developed into a podcast, a book, an elementary-school curriculum, and the centerpiece of a Times campaign. The groundbreaking project had won a Pulitzer Prize, but had since come under attack, with some questioning its historical accuracy and others probing its ideological intentions…. In October, Bret Stephens published an op-ed critiquing the project from within the Times itself, which prompted the paper's leadership to both approve of Stephens' attempt at self-critique while backing the project and Nikole Hannah-Jones, its architect, with defensive notes from Sulzberger and Baquet, who called it "one of the most important pieces of journalism The Times has produced under my tenure as executive editor." …

Since when is a work of pseudo-history written by a non-historian journalism at all? I guess the answer to this is when you stop covering the news because it might hurt your side.

Many people inside the paper think some of its problems could be resolved by bringing back the public-editor position that was discarded just as the Trump administration began. But when I asked Liz Spayd, the last person to have the job, whether she thought reinstating it would make much difference, she wasn't so sure. "There's clear benefits to having someone with free rein to report inside the building and to speak for the public," Spayd said. "But does that translate into the Times listening to that and taking action? Clearly not."

Change does not come swiftly to the Times. Readers were distressed to wake up on Election Day and find out that the paper was bringing back its infamous needle, and the days that followed were filled with recriminations about how the Times had kept readers in a bubble….

However, we were told earlier that the "secret sauce" of The New York Times' recent financial success is keeping its readers in a bubble, as well as playing on their hate. Apparently, Times subscribers only complain when reality rudely intrudes, reminding them that there's a world outside their bubble.

In the fact-checking department, here's an excerpt from a lengthy "Editor's Note" to an article that has been retracted by The Atlantic:

"Editor's Note", The Atlantic, 11/1/2020

After The Atlantic published this article, new information emerged that raised serious concerns about its accuracy, and about the credibility of the author, Ruth Shalit Barrett. We have decided to retract this article. We cannot attest to the trustworthiness and credibility of the author, and therefore we cannot attest to the veracity of the article. …

We are sharing with our readers what we have learned so you may understand how we came to this decision. We have established that Barrett deceived The Atlantic and its readers….

We have also updated Barrett's byline. Originally, we referred to her as Ruth S. Barrett. When writing recently for other magazines, Barrett was identified by her full name, Ruth Shalit Barrett. (Barrett is her married name.) In 1999, when she was known by Ruth Shalit, she left The New Republic, where she was an associate editor, after plagiarism and inaccurate reporting were discovered in her work. We typically defer to authors on how their byline appears―some authors use middle initials, for example, or shorter versions of their given name. We referred to Barrett as Ruth S. Barrett at her request, but in the interest of transparency, we should have included the name that she used as her byline in the 1990s, when the plagiarism incidents occurred. We have changed the byline on this article to Ruth Shalit Barrett.

We decided to assign Barrett this freelance story in part because more than two decades separated her from her journalistic malpractice at The New Republic and because in recent years her work has appeared in reputable magazines. We took into consideration the argument that Barrett deserved a second chance to write feature stories such as this one. We were wrong to make this assignment, however. It reflects poor judgment on our part, and we regret our decision.

Our fact-checking department thoroughly checked this piece, speaking with more than 40 sources and independently corroborating information. But we now know that the author misled our fact-checkers, lied to our editors, and is accused of inducing at least one source to lie to our fact-checking department. We believe that these actions fatally undermined the effectiveness of the fact-checking process. It is impossible for us to vouch for the accuracy of this article. This is what necessitates a full retraction. We apologize to our readers.

Read the whole thing if you want the details of why the article was retracted. Ordinarily, I wouldn't be interested in the retraction of this particular article, since its topic is of no interest to me. The Atlantic used to brag about its thorough fact-checking7, but this retraction comes stepping on the heels of a fact-checking failure by the same magazine earlier this year8. In that case, it seemed that the article was not fact-checked at all, and instead of being retracted it was corrected in such a way as to undermine its main point.

The "Editor's Note" claims that the article was "thoroughly checked", and blames its failure to catch the errors on the author's deceit. However, The Washington Post's media critic, Erik Wemple9, who is familiar with one of the sports discussed in the article, was suspicious of some its claims. Unlike Wemple, the The Atlantic's fact-checkers were apparently unfamiliar enough with the sport to not notice those dubious claims, but why didn't they recognize their own ignorance and consult with an expert or other knowledgeable person? That they didn't would make it appear that the fact-checking was in fact superficial.

Another factor in judging The Atlantic's fact-checking is that the reporter had previously been fired for inaccurate reporting, among other sins. While this happened over two decades ago, and I believe in giving people second chances as much as anyone, it called for a heightened degree of scrutiny. Initially, the magazine concealed the reporter's past from its readers by using only the initial of her maiden name, but surely the editors knew about it. Did they inform the fact-checkers? Did they make it clear that the article needed to be checked more carefully than usual?

Wemple did what the fact-checkers at The Atlantic failed to do, that is, approach the article's claims with skepticism, ask questions, then figure out how to answer those questions. I'm not sure whether he counts as an amateur, but he did a better job than the professionals at the magazine. In effect, the magazine out-sourced its fact-checking.

Why is this happening? One possibility is that earlier this year the magazine laid off 17% of its staff due to a decline in advertising revenue10. Fact-checkers, or researchers, are usually among the most junior, least-paid staffers on magazines and, as a result, those likely to be the first to go. According to The New York Times, those laid off included 22 members of the editorial department, which is probably where fact-checkers would be found, though the article doesn't specifically indicate whether the fact-checking staff was reduced.

It makes me wonder just how bad the The Atlantic's articles would be if they weren't "thoroughly checked".
---
Notes:
See:
See: Angie Drobnic Holan, "Lie of the Year: 'If you like your health care plan, you can keep it'", Politifact, 12/12/2013.
See: Angie Drobnic Holan, "Video shows tarmac welcome, no snipers", Politifact, 3/25/2008. See also: Debate Doublespeak, 4/19/2008.
Jonathan Easley, "MSNBC cuts ties with three contributors joining Team Biden", The Hill, 11/11/2020.
Erik Wemple, "MSNBC's Jon Meacham problem", The Washington Post, 11/11/2020.
Yvonne Rolzhausen, "How to Fact Check The Atlantic", The Atlantic, 1/25/2018.
Jennifer Maas, "Washington Post Writer Who Debunked Atlantic Story Says 'Fencing Injuries' Tipped Him Off", The Wrap, 10/31/2020.
Marc Tracy, "The Atlantic Lays Off 68, Citing 'a Bracing Decline in Advertising'", The New York Times, 5/21/2020.
---
November 27th, 2020 (Permalink)
How to Fact Check Quotes, Part 1:
Four Types of Misleading Quote
Quotation, n. The act of repeating erroneously the words of another. The words erroneously repeated.1
This entry in the series on amateur fact-checking2 is the first part on how to check a particular type of factual claim, namely, quotes. In order to know how to check quotes, it's useful to know what to look for. In what ways can a quote fail to be a fact?
Below are four real-life examples of quotes. You might want to practice your quote-checking skills by trying to answer the following questions before you look at the answers, below: Who is claimed to have said the quote? Who really said it? What sort of mistake does the quote illustrate?
"Where you stand depends on where you sit."
"That's one small step for man, one giant leap for mankind."
"This year will go down in history! For the first time, a civilized nation has full gun registration. Our streets will be safer, our police more efficient, and the world will follow our lead into the future!"
"This guy looks like he's up to no good. He looks black."
There are four ways that quotes may go wrong and each of the four quotes above illustrates one of these ways:
An accurate quote puts the right words in the right mouth, but it also provides sufficient context so that the quote can be correctly understood. So, in addition to being sure that a quote puts the right words into the right mouth, the quote-checker needs to see enough of the context to be sure that it doesn't give a false impression.
---
Notes:
Ambrose Bierce, The Devil's Dictionary (1911).
For earlier entries in this series, see:
Ralph Keyes, "Nice Guys Finish Seventh": False Phrases, Spurious Sayings, and Familiar Misquotations (1993), p. 20.
See: "A Small, Belated Step for Grammarians", Associated Press, 10/3/2006.
See: Ciara O'Rourke, "No evidence Hitler made this statement about gun control", Politifact, 8/21/2019.
For the full story, see: An Audio Contextomy, 4/4/2012.
---
November 26th, 2020 (Permalink)
Thank You!
My thanks to everyone who has read and supported this site since I last thanked you! The Fallacy Files is disengaging from Amazon, so please do not try to support the site by making purchases through any of the remaining Amazon ads. Feel free, however, to click on any Google ads. Also, if you feel generous this holiday season and wish to support the site's mission, you can donate via the PayPal button in the navigation pane to your right. Your support is appreciated!
---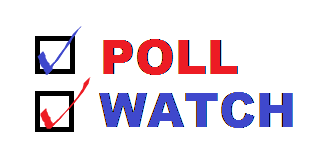 November 11th, 2020 (Permalink)
Post Mortem
In September I wrote about this election that "it ain't over 'til it's over"1, and it still ain't over. It won't be over until about a month from now at the earliest, when the electoral college meets2, and maybe not even then. In that earlier entry, I made two main claims: First, that despite the popular impression, the public opinion polls in 2016 weren't off by much; and, second, that despite being about as accurate as could be reasonably expected, they were of no value in predicting the election results.
The second of these claims needs no re-examination, since I doubt anyone would deny it. It's true that the polls seem to have erred in the right direction this time, so that if you made a bet on who would win based on them, you would have won. However, if you had done that last time you would have lost, which is no better a track record than a flipped coin.
In contrast, some people may think that the current year's polls and election results show that my first claim was incorrect. There is a widespread impression that the polls were wildly wrong last time, and even worse this time, which has led some people to pronounce the "death" of public opinion polling3.
The results of the current election do not directly affect my previous analysis, because it's possible that the polls performed reasonably well four years ago, while those of this year flopped. As I pointed out in the previous entry, Real Clear Politics' (RCP) final average of polls in 2016 was only 1.1 percentage points off from the popular vote total. As far as I know, there's no way to figure a margin of error for such averaged poll results, but surely this is a near miss.
This time around, the RCP average showed Biden winning the popular vote by 7.2 percentage points, whereas he has so far won the vote by only 2.9 points for a 4.3 point deficit4. This is a worse prediction by 3.2 points and is, thus, almost four times as bad as that in 2016. In addition, the RCP average makes a photo finish look like an easy victory, if not a landslide, whereas Biden has so far done only 8/10ths of a percentage point better in the popular vote than Hillary Clinton did. So, there's no doubt that the polls did a much worse job this year than four years ago, despite the fact that the pollsters were supposedly adjusting their methods in order to prevent a replay. What went wrong I don't know.
Once again, the computer models failed. Nate Silver's model, the one that did best in 2016―though that's not saying much―did even worse this time, giving Biden an 89% chance of winning5. That's wrong in the right direction, but it's still wrong, since it gives the false impression of a landslide.
In their defense, however, all computer models suffer from a GIGO problem: "Garbage In, Garbage Out". Such models are based on the polling results, along with other data, so it may be that most of the failure was due to the flawed polls. Still, there should be a track record of successful predictions for more than one election―I would say at least three―before even provisionally relying on such models to project election results.
If we can't rely on polls or computer models to predict the electoral results, what can we do? Crystal balls? Tarot cards? Tea leaves? If you really must guess the result of a presidential election in advance, I suggest flipping a coin; you'll be right about half the time, which is just about as good as the polls or computer models. Otherwise, just wait until the election is over, though this year even that may not work.
I doubt that political polling is dead. There will no doubt be a decline in public trust of polls, which is entirely warranted, because people were putting too much trust in them. Perhaps this election will lead to fewer polls in future elections, which would be a welcome result. I haven't even tried to count the number of presidential polls conducted this year, but it surely must be in the hundreds. Other than a lot of manufactured news stories, what did we learn from all those polls?
After the 2016 election, the American Association for Public Opinion Research (AAPOR) conducted a post-mortem evaluation6, and no doubt there will be a similar review of this year's results, so perhaps then we'll get an explanation of why the polls were so much worse this time.
---
Notes:
---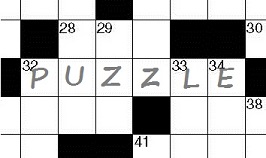 November 5th, 2020 (Permalink)
A Surprise Puzzle Prize at the Logicians' Club*
While they're still counting the votes for President, here's a voting puzzle to help you pass the time. It's a difficult one so it should keep you busy for a long while. By the time you finish, maybe they'll have solved the puzzle of who is the next President of the United States of America.
There are currently five members of the Logicians' Club, one of whom is the president. As you might expect, logicians love variables, so the five members are known only by the letters V, W, X, Y and Z, ranked by seniority. V is the most senior member of the club and, therefore, its president.
The club's treasury has swollen to $100 and, according to the bylaws of the club, the sum must be distributed to the current members whenever it hits that amount. The president, V, withdrew it from the club's bank account in the form of one-hundred silver dollars. The following procedure for distributing the money among the club members was specified in the bylaws.
V would decide upon and announce a distribution of the silver dollars among the five members. Then, a vote would be held on V's plan and, if it received at least half of the members' votes, the coins would be distributed according to the plan. However, if the plan did not receive at least half of the votes, then the plan would be rejected and V would lose eligibility. Should that happen, then W as the next most senior member of the club would come up with a new plan, and the above procedure would be repeated until a plan was accepted and the money distributed.
All members of the Logicians' Club are perfect logicians who are able to reason out all of the consequences of any plan. Moreover, the only thing they care about is maximizing the amount of money they personally receive; they do not care whether a distribution is fair, nor do they get emotional about it. They don't resent another member who receives a greater amount of money than they do, so long as they get the maximum amount they can in the situation. Finally, the vote would be taken immediately after the plan was announced so that there would be no time for any of the members to negotiate agreements with each other; besides, none of the members trusted any of the others to keep an agreement since their only concern was to maximize their own winnings.
How many dollars did X receive?
Suppose there were only two members of the Logicians' Club: what would happen? What about three members?
X received only one dollar.
V's plan was to keep $98, to give $1 to X, and the remaining dollar to Z. The plan was accepted.
Hold on! Why would V offer such a crazy plan, and why would at least half of the members accept it?
As is suggested by the Hint, above, the way to solve this puzzle is to start with simpler cases and work your way up to five. Here's how:
Suppose there is only one club member. If there were only one, obviously the plan would be to keep all the money and vote for the plan, thus getting 100% of the votes, which is at least half. So, the sole member would get $100.
Suppose there are two members, Y and Z. This case is not much more complicated than the previous one. Since Y, the senior member, has one vote, and one is half of two, there is no reason to worry about losing the vote. So, Y will propose to keep all of the money and vote for the plan, thus getting all one hundred coins. Z will get nothing.
Suppose there are three members: X, Y, and Z. Now it starts to get interesting! For the first time, the senior member's plan needs at least one additional vote to get more than half the votes, but X does not need more than one additional vote. If X's plan is rejected and X is removed from eligibility, then we are back to case two. In that case, as we've seen, Y will get everything and Z will get nothing. Therefore, all X needs to do to get Z's vote is to offer Z one silver dollar. If Z voted against the plan, Z would end up getting nothing. Since all Z cares about is maximizing the amount of money gained, Z will vote for X's plan. So, X's plan is to keep $99 and give one coin to Z, and Y gets nothing.
Suppose there are four members: W, X, Y, and Z. We're almost there! As in the previous case, W only needs one other vote, and wants to get that vote as cheaply as possible. If the plan is rejected, then Y will end up getting nothing, as we saw in the previous case. Therefore, in order to get an additional vote, all that W needs to do is offer a dollar to Y. So, W's plan will be to keep $99, give Y a dollar, and X and Z get nothing.
Now, we're at the case asked for in the puzzle. The senior member, V, needs two additional votes for the plan to prevail. As we saw in the previous case, if V's plan is rejected then both X and Z will get nothing. Therefore, all that V needs to do to get two additional votes is to offer one dollar to each of X and Z. Thus, V's plan will be to give $1 to X, $1 to Z, and to keep $98. W and Y will get nothing.
This is a difficult puzzle, so if you couldn't solve it completely, even with the help of the Hint, then don't feel too bad. If you did solve it, even only partially, feel great!
This is a useful puzzle to work through because it reveals one of the basic strategies for problem solving, namely, to break a problem down into simpler versions and work your way back up to the full problem. In this case, that means thinking about what happens when there are fewer members of the club, as shown in the Solution, above. If you try to think your way through the full, five-member puzzle, you'll probably be stymied unless you're a genius. However, if you learn to apply this problem-solving technique, you may convince your friends that you're a genius!
Disclaimer and Disclosure: This puzzle is a work of fiction. There is no Logicians' Club. My source for the puzzle is William Poundstone's book on interview puzzles: How Would You Move Mount Fuji (2003), pp. 119 & 233-236, where the characters are pirates instead of logicians. While pirates have some of the characteristics desired for characters in the puzzle, such as greed, they are not noted for their reasoning abilities. Most likely, they would just draw their swords and start fighting, and the last one standing would get all the money.
---
* For other meetings of the club, see:
---

November 3rd, 2020 (Permalink)
Zombie Voters
A terrifying headline:
Records show dead people caught voting in NYC, report says*
I thought Halloween and the Day of the Dead were over. The article beneath the headline has this sentence: "The New York City Board of Elections…received mail-in absentee ballots in the name of dead voters, including a Staten Islander who died eight years ago…*." In all fairness, dead is about as absentee as you can get.
---
* Annalise Knudson, "Records show dead people caught voting in NYC, report says", Staten Island Live, 11/3/2020. Shouldn't that be "Staten Island Dead"?
---
If youíd like to learn more about manipulating cards in a casino, check out Bestonlinecasinos.com blackjack guide which includes extensive information on how to count cards.

Casino Bonuses are not easy to find on the internet. There are simply too many and their terms and conditions makes them difficult to compare. You can find the best bonuses at casinopilot.

Most online slot players have heard of the gamblers fallacy but we would suggest you simply do your homework before you play in order limit your risk. Sites like SlotsOnlineCanada are the go-to Canadian online slots portal on everything from new slot bonuses, slot game reviews and up-to-date news on the iGaming industry.

You will never be able to dispel the truth and reasoning behind the gamblers fallacy, however if you read these winning insights on pokies you may find that you gain a slight upper hand.

Donít waste your time looking for worthy new online casinos, as https://newcasinouk.com/ already did all the hard work for you. Check out top lists with latest casinos on the market and register an account today.

If you want to play casino for free, you should check out freespinsnodeposituk.com for a complete list of casinos.

You can find the best casinos at MrCasinova.com as this website update online casinos and compare them on daily basis.
---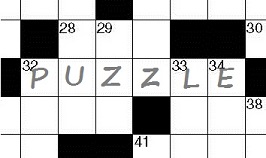 October 31st, 2020 (Permalink)
Vampires Vs. Vampire Hunters
Three vampire hunters have caught three vampires in Transylvania and wish to take them across the border. The captives are the three brides of Count Dracula: Mina, Lucy, and Bertha.
To leave Transylvania, they must cross the Danube river. On the bank of the river the hunters have left a small rowboat, just big enough to carry two passengers. Clearly, the group of six cannot cross the river all at once, but will have to make multiple trips back and forth. However, if the human hunters are ever outnumbered by the brides of Dracula on either bank of the river for more than the time it takes to get in or out of the boat, the vampires will attack the humans and turn them into vampires. So, the party must cross the river in such a way as to never allow there to be more vampires on either bank than humans.
Unfortunately, as pointed out by Dr. Van Helsing, the head vampire hunter, it seems impossible for the party to successfully cross the river. One of the humans will have to row the boat back and forth to ferry the other members of the party across, one by one, so that there must come a time when the vampires outnumber the humans on one of the banks. Therefore, Dr. Van Helsing argued, they would need to travel for another day along the river's bank until they reach the nearest bridge. Unfortunately, Count Dracula is close on their trail and may track them down during the night. If that should happen, there would be four of the undead against the three human hunters, who would surely be turned into vampires themselves.
Luckily, hawthorn bushes grow on both banks of the river and, as every well-educated vampire hunter knows, vampires and hawthorns don't mix. The hunters will be able to throw one or two of the brides into a hawthorn thicket for temporary keeping. However, the hawthorns will not be enough to save any hunters outnumbered by vampires.
Is Dr. Van Helsing right, or is there some way that the fearless vampire hunters can get all three of their undead captives across the river without any of the humans being turned into vampires?
The problem is insoluble without backtracking.
There is more than one way for the party to safely cross the river. The following table shows the successive stages of one such voyage. Each "H" represents one of the human vampire hunters and "V" one of the vampires. Whenever one or two of the vampires is left alone on either bank, they are thrown into a hawthorn thicket.
| Stage | Transylvania | Boat | Direction | Safety |
| --- | --- | --- | --- | --- |
| 1 | HHHVVV | | | |
| 2 | HHVV | HV | → | |
| 3 | HHVV | H | ← | V |
| 4 | HHV | HV | → | V |
| 5 | HHV | H | ← | VV |
| 6 | HV | HH | → | VV |
| 7 | HV | HV | ← | HV |
| 8 | VV | HH | → | HV |
| 9 | VV | H | ← | HHV |
| 10 | V | HV | → | HHV |
| 11 | V | H | ← | HHVV |
| 12 | | HV | → | HHVV |
| 13 | | | | HHHVVV |
---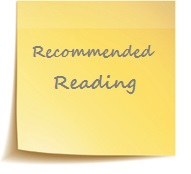 October 29th, 2020 (Permalink)
Fact-Checking Pseudo-History,
News Media Self-Censorship &
Where's the Harm?
In the fact-checking department:
Leslie M. Harris, "I Helped Fact-Check the 1619 Project. The Times Ignored Me.", Politico, 3/6/2020

On August 19 of last year I listened in stunned silence as Nikole Hannah-Jones, a reporter for the New York Times, repeated an idea that I had vigorously argued against with her fact-checker: that the patriots fought the American Revolution in large part to preserve slavery in North America.

Hannah-Jones and I were on Georgia Public Radio to discuss the path-breaking New York Times 1619 Project, a major feature about the impact of slavery on American history, which she had spearheaded. The Times had just published the special 1619 edition of its magazine, which took its name from the year 20 Africans arrived in the colony of Virginia―a group believed to be the first enslaved Africans to arrive in British North America.

Weeks before, I had received an email from a New York Times research editor. Because I'm an historian of African American life and slavery, in New York, specifically, and the pre-Civil War era more generally, she wanted me to verify some statements for the project. At one point, she sent me this assertion: "One critical reason that the colonists declared their independence from Britain was because they wanted to protect the institution of slavery in the colonies, which had produced tremendous wealth. At the time there were growing calls to abolish slavery throughout the British Empire, which would have badly damaged the economies of colonies in both North and South."

I vigorously disputed the claim. Although slavery was certainly an issue in the American Revolution, the protection of slavery was not one of the main reasons the 13 Colonies went to war. …

Despite my advice, the Times published the incorrect statement about the American Revolution anyway, in Hannah-Jones' introductory essay. …

The 1619 Project became one of the most talked-about journalistic achievements of the year…. The Times produced not just a magazine, but podcasts, a newspaper section, and even a curriculum designed to inject a new version of American history into schools. Now it's back in circulation; the Times is promoting it again during journalistic awards season, and it's already a finalist for the National Magazine Awards and rumored to be a strong Pulitzer contender.

But it has also become a lightning rod for critics, and that one sentence about the role of slavery in the founding of the United States has ended up at the center of a debate over the whole project. A letter signed by five academic historians claimed that the 1619 Project got some significant elements of the history wrong, including the claim that the Revolutionary War was fought to preserve slavery. They have demanded that the New York Times issue corrections on these points, which the paper has so far refused to do. For her part, Hannah-Jones has acknowledged that she overstated her argument about slavery and the Revolution in her essay, and that she plans to amend this argument for the book version of the project, under contract with Random House.

The criticism of the Times has emboldened some conservatives to assert that such "revisionist history" is flat-out illegitimate. …

Really? Who are these unnamed "conservatives"? This sounds like an attack on a straw man. As far as I've read, no critics of the project―conservative or otherwise―have suggested that "revisionist history" as a whole is illegitimate, but that revising history in order to inject falsehoods into it surely is. In the article, Harris goes on to engage in an egregious ad hominem attack on some of the historians, who can hardly be called "conservatives", who have criticized the project. She claims that they either ignored or downplayed slavery in their own works, which is surely a bad thing if true, but irrelevant to their criticisms of the project. In any case, half-truths are not in the same league as outright falsehoods, and you don't fill gaps in the historical record with lies.

Harris seems less concerned about the project propagating falsehoods about American history than that critics may use those falsehoods to discredit the whole thing. In fact, she's done more with this one article to discredit it than all the outside critics taken together by revealing that the The New York Times ignored its own expert's advice.

In addition to ignoring the advice, the Times has since attempted to airbrush the falsehoods out of its pseudo-history1. Instead of openly correcting it, they edited it without publicly acknowledging having done so. Even worse, Hannah-Jones went on CNN and Nitwitter to deny that she had ever claimed that 1619 was the nation's "true founding", despite the fact that she had done so repeatedly.

The 1619 project did indeed win a Pulitzer prize2, but then so did Walter Duranty3. The Times now has two Pulitzer prizes for reporters who printed what they knew were falsehoods.

Another journalist resigns due to self-censorship:

Glenn Greenwald, "My Resignation From The Intercept", Greenwald, 10/29/2020

Today I sent my intention to resign from The Intercept, the news outlet I co-founded in 2013…. The final, precipitating cause is that The Intercept's editors, in violation of my contractual right of editorial freedom, censored an article I wrote this week, refusing to publish it unless I remove all sections critical of Democratic presidential candidate Joe Biden, the candidate vehemently supported by all New-York-based Intercept editors involved in this effort at suppression. … Not content to simply prevent publication of this article at the media outlet I co-founded, these Intercept editors also demanded that I refrain from exercising a separate contractual right to publish this article with any other publication.

…[A]s a last-ditch attempt to avoid being censored, I encouraged them to air their disagreements with me by writing their own articles that critique my perspectives and letting readers decide who is right, the way any confident and healthy media outlet would. But modern media outlets do not air dissent; they quash it. So censorship of my article, rather than engagement with it, was the path these Biden-supporting editors chose. …

But the pathologies, illiberalism, and repressive mentality that led to the bizarre spectacle of my being censored by my own media outlet are ones that are by no means unique to The Intercept. These are the viruses that have contaminated virtually every mainstream center-left political organization, academic institution, and newsroom. …

And none of the critiques I have voiced about The Intercept are unique to it. To the contrary: these are the raging battles over free expression and the right of dissent raging within every major cultural, political and journalistic institution. That's the crisis that journalism, and more broadly values of liberalism, faces. Our discourse is becoming increasingly intolerant of dissenting views, and our culture is demanding more and more submission to prevailing orthodoxies imposed by self-anointed monopolists of Truth and Righteousness, backed up by armies of online enforcement mobs.

The above article is very long, and I don't recommend reading all of it unless you're interested in the inside office politics of The Intercept. I link to it as the latest example of the recent phenomenon, which is unprecedented in my memory, of news media self-censorship. We saw much the same thing a couple of months ago with Bari Weiss' resignation letter4. The American mainstream news media seem to be rapidly turning themselves into the Ministry of Truth―something that I don't think Orwell foresaw―and now suppress the news rather than reporting it. Have they taken Walter Duranty as their role model instead of Gareth Jones?

In the "Where's the harm?" department:

Eric Kelderman, "2020 Has Been a Hard Year for Higher Ed. Could 2021 Be Worse? ", The Chronicle of Higher Education, 10/8/2020

Colleges are now starting to calculate the full costs of the coronavirus, including the fallout from declining enrollments and rising operating costs. At places like Ithaca College, the impact of the pandemic is accelerating plans for major cuts in faculty jobs and academic programs. Beginning this spring, the college will begin to cut nearly a quarter of its 547 faculty members, said La Jerne T. Cornish, Ithacaís provost.

The college's undergraduate enrollment is 4,785 full-time students, more than 900 students fewer than a year ago, a decline of more than 16 percent, according to the college's figures. At the same time, the college has a budget shortfall of $8 million because of increased operating costs―an amount that could grow before the end of the academic year, Cornish said. …

Ithaca's announcement is among the earliest in what is likely to be a cascade of budget cuts for higher education throughout the fall and winter. Data from the Bureau of Labor Statistics show that job losses at colleges have already reached historic levels. Nonprofit private and public institutions shed an estimated 337,000 jobs from February to August, according to federal data. Many public institutions will be making more budget cuts as states offset steep declines in tax revenues. The Urban Institute estimates that state revenues will fall by as much as $200 billion by end of the 2021 fiscal year. …

Ithaca College, too, had planned to reduce the size of the faculty to deal with the region's declining number of high-school graduates. But the coronavirus has forced the college to move up the timing of those cuts by two years, Cornish said. "While the current reality of the pandemic and its effects on our students and our community have increased the urgency of this work, we were aware of the need to return the college to a sustainable size before the pandemic began," she wrote in a letter that was sent to the faculty on Monday. …

Cornish said the college can't furlough enough staff to make up for the shortfalls, nor increase enrollment enough to keep the same number of faculty employed. The college is aiming to enroll about 4,700 undergraduates next fall―nearly 300 fewer than are currently enrolled.

What this article doesn't say is that it's not the coronavirus that's caused this, but the over-reaction to it. No doubt there would be some decline in enrollment even without the over-reaction, but college-age students are at far less danger from COVID-19 than from many other things5.

Pathetically, at least some of this harm was caused by the schools themselves, which encouraged the over-reaction by cancelling in-person classes and adopting online ones. If you can get an education online, why go to a school? Why accept all of the additional expenses of moving to a new town, paying for room-and-board, and so on, when you can stay at home, eat Mom's cooking, and attend class in your pajamas? The reaction to the virus has just revealed that brick-and-mortar schools are an antiquated technology.

This is just one example of the socio-economic damage done by the over-reaction to the coronavirus. We surely won't know for some time, and perhaps we'll never know, the full extent of that damage.
---
Notes:
Phillip W. Magness, "Down the 1619 Project's Memory Hole", Quillette, 9/19/2020
Peter Wood, "Pulitzer Board Must Revoke Nikole Hannah-Jones' Prize", National Association of Scholars, 10/6/2020
, The New York Times, accessed: 10/6/2020
Mail Bag, 8/5/2020.
Alex Berezow, "Coronavirus: COVID Deaths In U.S. By Age, Race", American Council on Science and Health, 6/23/2020
---
October 24th, 2020 (Permalink)
The Last Debate
The 2020 presidential debate season is now officially over so we can rest easy for another four years. It seems to have ended rather abruptly because the first debate was a waste of time1 and the second was cancelled2. So, it's as if there was only one real "debate" between the presidential candidates.
The new format, in which each candidate was given two uninterrupted minutes to address each question while the other candidate's microphone was turned off3, seems to have worked reasonably well as there were fewer of the interruptions that turned the first debate into a free-for-all. Both of the candidates had chances to speak uninterruptedly for two minutes at a time, though neither was particularly articulate.
I don't have much to say about the substance of the debate, but there is an issue that I examined back during the Democratic primaries that arose in the following short passage:
President Donald Trump: You shouldn't be bringing up Wall Street. Because you're the one that takes the money from Wall Street, not me. …

Former Vice President Joe Biden: Average contribution, $43.3
This is the same amount that Biden was touting as his average contribution in last year's Democratic debates4. According to more recent sources, his current average is $445, which isn't much of a difference.
Of course, as I explained in the previous entry on this topic, this stuff about average contributions is malarkey, to use one of Biden's favorite words. In this case, it's even more malarkey than usual since the numbers given by Biden seem inconsistent. According to a brief video of Biden from the middle of this month, his campaign raised $380 million in September from 5.5 million donors for an average contribution of $446, but the mean is actually $69.
This example highlights a problem with reporting averages, namely, that it isn't clear which one is meant: mean, median, or mode. It's possible that the campaign chose the median since, as I mentioned in the entry on the vice presidential debate earlier this month7, the median tends to be lower for distributions involving money. Unlike the mean, the median cannot be calculated simply from the amount contributed and the number of contributors―instead, the underlying data is needed―so I can't tell whether $44 is the median contribution.
In any case, whether the mean or the median, the "average" is easily gamed by the campaigns in order to make it artificially low. For instance, Biden's campaign site8 has, along with more round amounts, a button to donate exactly $32. When I scroll down the page, a banner pops up at the bottom saying that the average donation this month is $38, with a button to donate that exact amount. It's possible that the campaign is encouraging individual contributions of this amount so that it can report the mode as the average, but it's more likely that this is simply a way to keep the mean or median low.
By interjecting his "average" contribution in response to Trump's claim that Biden takes money from Wall Street, Biden was suggesting either that he doesn't do so or, more likely, that the contributions from Wall Street are dwarfed by those from "Main Street". However, the more relevant figures would be the total amount of money donated by Wall Street as opposed to the total amount from other contributors.
Another significant fact is that both National Public Radio and Newsweek9 reported these numbers with no mention of the apparent inconsistency between them. All that's necessary to see that the reported "average" cannot be the mean is to divide the total amount of contributions by the number of contributors, but that appears to have been beyond the capabilities of the reporters. As a result, both of these articles are just rewritten press releases from the Biden campaign.
Update (10/24/2020): I just realized that there's another possible interpretation of the numbers given by the Biden campaign: In the short video, Biden says that there were 5-and-a-half million donors―not donations―and the average contribution was "something like" $44. Since individual donors can donate more than once, as long as their total amount donated does not exceed campaign financing limits, it may be that the mean amount donated is $69 per donor while the mean donation is only $44. Since Biden didn't say how many donations there were, we can't determine the mean donation. This is one way that the average can be gamed, that is, by individual donors breaking up their contributions into multiple small amounts. For this reason, the mean amount donated by each donor would be a more revealing statistic than the mean donation.
---
Notes:
---
October 20th, 2020 (Permalink)
Fact-checking Vs. Nit-picking
A diversion can occur when a person makes a petty objection. You make a slight mistake and your opponent pounces upon you for that mistake, even though the mistake is a minor one and does not alter by one jot the point you have been making. … Your credibility may be weakened. People may assume that, because you were wrong on this one point, you are wrong in other areas. Such pettiness is sometimes called nit-picking.1
In the introduction to this new occasional series on fact-checking I mentioned that one difference between amateur and professional fact-checking is that the pros must spend a lot of time and energy checking trivia, whereas we amateurs are only interested in the important facts2. But how can you tell whether a supposed fact merits checking?
Nit-picking in argumentation is a red herring that can distract the audience or opponent from the point of the argument, as well as lowering an arguer's credibility. As amateur factcheckers, we should avoid nit-picking for two reasons: it's unfair to those who we are checking, and it's a waste of our time.
Unfortunately, there is no way in advance to classify a factual claim as important or trivial; instead, context determines which it is. For example, most of the time the exact spelling of a person's name would be a matter of little concern, except of course to that person, especially if the mistake were a matter of one letter. However, in the case of reporting a crime, the difference between John Smith and Jon Smith could lead to accusing an innocent man of that crime, so the letter "h" is of vital importance.
A factual claim is important if it plays an important role in the context of the argument in which it occurs, but it is trivial when it plays either no role, or a minor one, in that context. So, when considering whether to check a factual claim, ask yourself: Would the truth or falsity of this claim make a difference to the argument in which it occurs? If not, then it probably is not worth checking.
For example, in the course of writing a previous entry on errors in Michael Wolff's most recent book3, I came across a couple of trivial errors in articles pointing out Wolff's errors, which was ironic as some of the alleged errors in both of Wolff's books appeared to be insignificant ones. I declined to discuss those errors in that entry as they were too much of a digression, though I did mention one of them in a footnote4. That those who engage in picking others' nits end up making small mistakes themselves suggests that they need to take the old advice: "Medice, cura te ipsum!5"
In an article on the fact-checking of Wolff's first book, Fire and Fury, we read:
Wolff misstated the year in which John A. Boehner left his post as House speaker, for example. He mixed up lobbyist Mike Berman and Washington Post reporter Mark Berman. … Wolff wrote that communications strategist Hope Hicks was 26 when she joined Trump's campaign (correct) but also wrote that she was 26 during his transition to the White House (incorrect).6
No doubt it's annoying to Mike Berman and Mark Berman that Wolff mixed them up, but does it matter to most other readers of the book? What difference does Hope Hicks' exact age during the transition make to anyone other than perhaps Hicks herself? Nothing seems to ride on any of these errors.
In his second book, Siege, the following error is cited:
When asked about his mistake in claiming that former Associate Attorney General Rachel Brand was nominated by former President Barack Obama, when she was actually nominated by President Donald Trump, Wolff said: "Even if I was wrong, I'm not going to admit it to you." Although the error was small, the author continued to defend the contents of his book with a no-apology approach against further allegations of inaccuracies and problematic claims.7
The author of the article here admits that the error is a small one, and if it weren't for the more serious errors cited, this would look like nit-picking.
There are at least two attitudes one might adopt towards minor errors in published works:
Errors are inevitable and, as long as they are minor ones, not too important. What's important is the big picture, not all the little details. For instance:

Perhaps Sam Tanenhaus, a former editor of the New York Times Book Review, spoke for the masses when he looked at the list of "Fire and Fury" mistakes…and said, "Gosh, those Wolff errors seem kind of flea-size, no?" "It's worth pointing out [that] errors creep into almost all nonfiction books, especially on politics and history," he said. "Some of our most meticulous and scrupulous authors will get things wrong."6

Wolff himself has fallen back on this defense:

"The object of this book, as with the last book…is about trying to re-create life in Trump world," [Wolff] explained. "It's trying to give readers a sense of what this experience is, of what goes on here, of the tenure8, of the language, of the emotional life of Trump world."7

An alternative view is that small mistakes, especially those that would be easy to correct, show a lack of care about the facts. This view is expressed by a former professional fact-checker:

"To me, as a former fact-checker, that's alarming when I see tiny things," [he] said. "Easy fixes, easy catches―if those get missed and if those are wrong, then it does not inspire a ton of confidence in the big details."6
I think there is truth in both of these viewpoints: a few trivial errors are probably inevitable, but the big picture is composed of a lot of little details, and if enough of those details are wrong then the big picture will be wrong, too. While a few errors are to be expected, a lot of mistakes shows a lack of due diligence on the part of the author, publisher, and their fact-checkers if any. The more small errors I find, the less I trust that there are no big ones.
For this reason, I recommend that the amateur fact-checker concentrate on important claims as opposed to trivia. However, if you happen to notice an unusually large number of trivial mistakes, such as some of the examples in this entry, that's a warning sign of an unreliable source.
---
Notes:
Robert J. Gula, Nonsense: A Handbook of Logical Fallacies (2002), p. 58; emphasis in the original.
Why You Need to be Able to Check Facts, 9/8/2020.
See: Wolff's Howlers, 6/12/2019.
Translation: "Physician, heal thyself!", Latin. See: Medice, Cura Te Ipsum, 6/1/2019.
Callum Borchers, "How did Michael Wolff's 'Fire and Fury' get past a fact-checker? It's not clear that the book was vetted.", The Washington Post, 1/9/2018. This article itself contains a minor error in the following passage:

Orlean added that book publishers don't feel the same level of fact-checking pressure that news outlets do because readers often don't know or care who prints books and, therefore, are unlikely to blame publishers for errors. "I guess the simple way of putting it is this: With magazines, the brand is more prominent than the individual writer, and they have a lot at stake in their contents," Orlean said. "A publisher is a little bit more of a weigh station; content flows through it to the public."

I think Orlean meant "way station" rather than "weigh station". A way station is a train station in between main stations that a train might stop at for only a short time. Metaphorically, it came to mean any place one would stop for a break on a longer trip. So, a way station is not a destination but a temporary stop along the way. Given its connection to railroads, "way station" seems to have originated in the 19th century.

In contrast, a "weigh station" is a place where road vehicles―usually trucks―must stop to be weighed. These stations are often placed at borders where a vehicle entering a state or country is checked for compliance with local weight regulations. So, a weigh station is a kind of way station, but not the other way around.

Obviously, since they are pronounced the same, these two phrases are easily confused. However, unless you're talking about weighing something, the phrase should be spelled "way station" if you mean a temporary stop. In the above quote from Orlean, it's clear that she means that the publisher is a stop on the voyage of a book from its author to the reader. Moreover, since Orlean was presumably interviewed orally for this article, it was the newspaper that is responsible for misspelling what she said.

Christina Zhao, "Michael Wolff Defends New Book From Allegations of Factual Inaccuracies in Heated Interview: 'This Critique is Bulls**t!'", Newsweek, 6/8/2019. There's a small error in a quote in this article which is probably not Wolff's fault; see the next note.
"Tenure" makes no sense in this context. Instead, I wonder whether Wolff meant "tenor", which would sound much the same. Outside of the musical context, "tenor" is an old-fashioned word that can mean the condition or direction of something, and that seems to fit what Wolff was saying. Given their similarity in sound, and the fact that "tenor" in its non-musical sense is uncommon, I wouldn't be surprised if whoever transcribed Wolff's remarks mistook "tenor" for "tenure".

Both this and the error discussed in the previous note were made in going from the spoken word to the written word, that is, transcription errors. Homophones―such as "way station" and "weigh station"―and near homophones―such as "tenor" and "tenure"―are traps waiting to trip up reporters transcribing what they are hearing.
---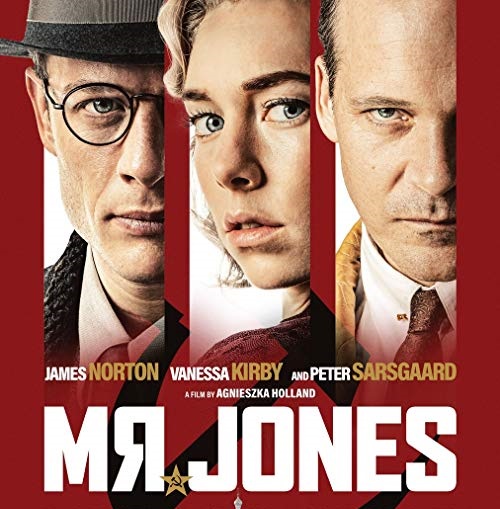 October 15th, 2020 (Permalink)
Movie Review: Mr. Jones
…[I]f you want to keep a secret you must also hide it from yourself.―George Orwell1
Title: Mr. Jones
Writer: Andrea Chalupa
Director: Agnieszka Holland
Actors:
James Norton as Gareth Jones
Peter Sarsgaard as Walter Duranty
Vanessa Kirby as Ada Brooks
Joseph Mawle as George Orwell
Date: 2019
Review: The "Mr. Jones" in the title of this "based on a true story" movie refers to Gareth Jones, a nearly forgotten journalist of the early twentieth century. Jones' main claim to what little fame he has is that he was one of only a few journalists to tell the truth about the Ukrainian famine of the early 1930s.
There are two important true stories told in this movie:
The Ukrainian Famine of 1932-1933: Unlike most famines, it was not caused by a drought or other natural disaster, but by the policies of the government of the Soviet Union of which Ukraine was a part. Exactly how many people died will never be known, but a low-end estimate seems to be at least four million Ukrainians and another million in the Soviet Union outside of the Ukraine2.

One reason why we will never know exactly how many died is that the Soviets rather successfully concealed the existence of a famine, let alone its full extent, from the rest of the world. Foreign reporters were forbidden to travel to the Ukraine, and the government censored all reports telegraphed to other countries3.

As a result, there is an asymmetry in what Americans know about the crimes against humanity committed by Nazis and those committed by communists. Part of the reason for this is no doubt that the Nazis were our enemies in World War 2, whereas the Soviets were our allies. Also, the Nazis lost the war and all of their crimes were subsequently exposed; the Soviets won and successfully covered up theirs. Some people alive today lived through those years, yet many Americans don't even know that there was such a famine. I never even heard of it until I was well into adulthood and, as far as I can recall, it was never mentioned in any of my schooling.

Gareth Jones Vs. Walter Duranty: Both Jones and Duranty were foreign reporters in the Soviet Union at the time of the famine, the latter being The New York Times' "man in Moscow". While superficially similar, the two did not live parallel lives, in Plutarch's sense, but perpendicular lives that only met at one important point in history.

Jones appears to have been sympathetic with the Soviet Union on arrival there, but he nonetheless violated the ban on travelling to the Ukraine and then reported what he saw there. Duranty, in contrast, kept the communists' secrets, even though he appears not to have been a communist himself. Worse still, when Jones' report came out Duranty denied it. So, it ended up being the word of a young freelance journalist against that of a Pulitzer prize winner4 writing for the prestigious New York Times. No wonder we still know so little.

Jones was killed before his thirtieth birthday under mysterious circumstances in Mongolia, whereas Duranty died at the ripe age of 73. I suppose it's a cliché to say that, in these times of fake news, we desperately need more reporters like Mr. Jones and fewer like Mr. Duranty, but some things are clichés because they're true.
Mr. Jones is, of course, a fictional movie, despite many of its characters being based on real people and its events on historical events. There really was a Gareth Jones, a George Orwell, a Walter Duranty, and millions of people were actually starved to death in the Ukraine in 1932-1933. So, I want to discuss some of the liberties the movie takes with history, though I don't mean to criticize it simply for doing so.
The movie makes a connection between Jones and a much better-known writer, George Orwell. The first scene shows Orwell writing his novel Animal Farm, and the first mention of "Mr. Jones" refers to the farmer in that book whose farm is taken over by the animals. The Orwell character narrates the first line of the novel which begins with the words "Mr. Jones", at which point the movie's title flashes upon the screen. This is about the strongest visual way to give the impression that Animal Farm's "Mr. Jones" is the namesake of the movie's hero. However, this makes little sense as the Jones of Orwell's book is its human villain―there are also animal villains. Presumably, Orwell gave the character that name because it is such a common one, and because he is a representative farmer―it could just as well have been "Mr. Smith"―and not because of any connection to the journalist with the same last name.
There are a few additional brief scenes of Orwell writing, dispersed throughout the movie, which I suspect will just confuse most viewers. Unless you're familiar enough with Animal Farm to recognize the book that he's writing, you won't realize until later, when there's a short scene of Jones meeting him for lunch, that he's even supposed to be Orwell. All of this seems to be intended to piggyback Jones' reputation on Orwell's greater fame, but if anything it tends to overshadow Jones.
Orwell was a journalist who told the truth even when it was inconvenient, as was Jones. Orwell is famous and a journalistic hero, whereas Jones is largely forgotten. There is, thus, a conceptual if not historical link between the two, which I suppose is the point of the movie's Orwell scenes. Regular readers will realize that I'm a great admirer of Orwell, but even accepting that he and Jones met, the connection between the two seems strained and distracting.
I don't mean to criticize the movie for suggesting a meeting between the two that probably never happened. After all, it is a fictionalized movie, and it's at least possible that the two may have met for lunch. Rather, the connection the movie makes is confusing to anyone familiar with Orwell, and distracting to those who aren't.
While ostensibly in color, the movie uses such a washed-out palette that it might almost be in black and white. It makes sense that the scenes in the Ukraine, with snow and leafless trees, are nearly colorless, and it fits with the bleak mood of a famine. However, there's little visual contrast with the earlier and later scenes in England and Moscow, which should have been more colorful.
Gareth Jones, as portrayed in this movie at any rate, is almost as colorless a character as most of the movie itself. The movie does a poor job of dramatizing or even explaining his actions, giving the viewer little sense of why he does anything or even what he's doing much of the time. On a first viewing, I had trouble following the plot, despite the fact that I knew a little about the history going in. On a second viewing, it became clearer, but how many viewers will bother to watch it a second time?
As a result, much of the first half of the movie is dull and confusing, with its colorless main character and dreary photography. Perhaps it's inevitable that the colorful bad guy is a more interesting character than the bland good guy, but the movie only comes alive in the first half when Peter Sarsgaard as Duranty is on the screen. While the real Duranty may have figuratively sold his soul to the devil, the movie's Duranty plays the role of the devil tempting Mr. Jones to sell his soul.
Jones is able to resist all such temptations because he doesn't drink or smoke, and his love life seems to consist of an apparently sexless friendship with Duranty's secretary, Ada Brooks. Vanessa Kirby, who plays Brooks, is particularly affecting when Duranty later tempts her to betray Jones.
While its first half is slow and hard to follow, the second half, when Jones finally makes it to the Ukraine, is harrowing. If you're looking for something scary to watch for Halloween, you might try this movie, but keep in mind that it's not about ghosties and ghoulies or even long-leggedy beasties. This is a real horror movie about real horrors, not supernatural ones but the natural horrors of starvation and what it does to the human body and mind. It's not scary-fun, but scary-sad.
Recommendation: I can't recommend Mr. Jones as entertainment, but it's an occasionally powerful tragedy with excellent performances, especially Sarsgaard and Kirby. Given its unpleasant and depressing subject, I don't blame you if you don't want to watch it. It's rated R, and shouldn't be shown to young children, who would probably be bored and wouldn't understand most of it anyway. Not recommended for highly sensitive people. In addition to scenes of famine and the consequences of starvation, there is a wild party at Duranty's apartment with naked people―including Duranty!―and heroin use. Save the popcorn and Jujubes for another night.
As an alternative or supplement to the movie―and corrective to some of its fictionalization―I recommend the two articles by Anne Applebaum linked in the following endnotes. Applebaum also won a Pulitzer prize5, but don't hold that against her.
---
Notes:
1984, Part 3, Chapter 4.
Anne Applebaum, "Holodomor", Encyclopedia Britannica, accessed: 10/14/2020.
Anne Applebaum, "How Stalin Hid Ukraine's Famine From the World", The Atlantic, 10/13/2017.
Mark von Hagen, "The Pulitzer Prize the NYT Should Not Have Won", History News Network, 7/24/2003.
For Gulag: A History, see: "2004 Pulitzer Prizes", The Pulitzer Prizes, accessed: 10/14/2020.
---
October 9th, 2020 (Permalink)
The Vice-Presidential Debate
A debate was held between the vice-presidential candidates, incumbent Mike Pence and challenger Senator Kamala Harris, on Wednesday night. This was a better debate than the previous presidential debacle, though it could scarcely have been otherwise. There were some interruptions and exceeding of time limits, but not so many that the moderator, Susan Page, lost all control of the proceedings. However, the candidates simply ignored many of Page's questions, which means that the moderator's role is still a dubious one. If the candidates are not going to address the issues and answer the questions raised by the moderator, why not do away with the position and adopt a modified Lincoln-Douglas format?
As I mentioned in a previous entry1, this was an unusually important debate because the Vice Presidential candidates this year are more important than they usually are. Given the age and health issues of both presidential candidates, it's more than usually likely that whoever is elected this year will either die in office or become incapacitated, and if that happens then one of these two people will become president. Page actually made this issue the second one that she raised, after the inevitable coronavirus questions, but unfortunately both candidates ignored it and talked about other matters.
Let's turn from process to substance. Here's a heavily edited excerpt from the exchange on taxes:
Page: Senator Harris, the Biden-Harris campaign has proposed new programs to boost the economy and you would pay for that new spending by raising $4 trillion in taxes on wealthy individuals and corporations. Some economists warn that could curb entrepreneurial ventures that fuel growth and create jobs. Would raising taxes put the recovery at risk? And you have two minutes to answer, uninterrupted.

Harris: …Donald Trump…passed a tax bill benefitting the top 1% and the biggest corporations of America, leading to a $2 trillion deficit that the American people are gonna have to pay for. On day one, Joe Biden will repeal that tax bill. He'll get rid of it. …

Pence: President Trump cut taxes across the board. Despite what Senator Harris says, the average American family of four had $2,000 in savings in taxes. … But America, you just heard Senator Harris tell you, on day one Joe Biden's gonna raise your taxes. It's really remarkable to think, Susan―

Harris: That's not what I said.

Pence: … Joe Biden and Kamala Harris want to raise taxes. …

Page: Thank you, Vice President Pence. Senator Harris?

Harris: Well, I mean, I thought we saw enough of it in last week's debate, but I think this is supposed to be a debate based on fact and truth. And the truth of the fact is, Joe Biden has been very clear. He will not raise taxes on anybody who makes less than $400,000 a year―

Pence: He said he's gonna repeal the Trump tax cuts.

Harris: Mr. Vice President, I'm speaking. I'm speaking.

Pence: …[I]t'd be important if you said the truth. Joe Biden said twice in the debate last week that he's going to repeal the Trump tax cuts. That was tax cuts that gave the average working family $2,000 in a tax break every single year―

Harris: That is absolutely not true―

Pence: Senator, that's the math―

Harris: ―[T]hat tax bill―

Pence: Is he only gonna repeal part of the Trump tax cuts?

Harris: … Joe Biden will not raise taxes on anyone who makes less than $400,000 a year. He has been very clear about that. …

Pence: … But look, Senator Harris, you're entitled to your own opinion but you're not entitled to your own facts.2
There are two issues here of logical interest:
Did Harris contradict herself? In her first statement in this quoted passage, Harris says:

Donald Trump…passed a tax bill benefitting the top 1% and the biggest corporations of America, leading to a $2 trillion deficit that the American people are gonna have to pay for. On day one, Joe Biden will repeal that tax bill. He'll get rid of it.

Presumably, the bill that she's referring to benefitted the wealthy and big corporations, as well as contributing to the large deficit, by cutting taxes on them. Later, Pence says: "But America, you just heard Senator Harris tell you, on day one Joe Biden's gonna raise your taxes," at which point, Harris interrupts and says: "That's not what I said."

Is she denying what she just said? Or, is she making a hair-splitting distinction between "raising taxes" and "repealing tax cuts"3? Obviously, there is a procedural difference between a bill that raises a tax rate and one that repeals a tax cut, but the effect is the same: higher taxes. What difference would it make to taxpayers when their taxes go up that it was the result of the repeal of a tax cut rather than a tax raise? Unfortunately, neither Page nor Pence followed up on this by asking Harris exactly what she was denying she said.

What is an "average American family" or "average working family"? Pence claimed that Trump's "tax cuts…gave the average working family $2,000 in a tax break every single year" and "the average American family of four had $2,000 in savings in taxes". There are three logical points to make about this claim:

Mathematically, there's no such thing as an "average American family of four" or an "average working family", since "average" can only be applied to things that are quantifiable. There are American families of average income and working families of average size, but not just plain "average". Presumably, what Pence meant was that the average tax cut was $2,0004.
"Average" is ambiguous between the mean and the median. The mean is calculated by adding up the total amount of tax money cut and dividing by the total number of taxpayers; the median is the middle tax cut when the individual cuts are arranged in ascending order. Which sense of "average" did Pence mean? We don't know because he didn't say and nobody asked.
For a normal distribution, that is, a symmetrical bell curve―the mean and median are so close to each other that it doesn't matter which you use. However, if the distribution is asymmetrical―that is, skewed―the mean and median can be far apart. Distributions involving money, such as income, wealth, and tax cuts, tend to skew towards the higher amounts. This is because no one can have less than zero income or wealth, but there is no upper limit on them. As a result, the mean tends to be greater than the median when dealing with financial matters.

So, which measure of central tendency a politician chooses to use will depend on whether he or she wants a larger number or a smaller one. Presumably, Pence was interested in making the tax cut for typical American working families appear as large as possible, so that he would use the mean, rather than median. However, the median is usually the better measure of central tendency for a skewed distribution5.
This was a confusing exchange between the candidates, and I doubt that any viewers came away better informed about their positions on taxes. The moderator might have been able to clarify matters by questioning the candidates but the format, with its rigid division of the time into a series of distinct issues, together with the tendency of the debaters to ignore questions, made it impossible to cross-examine them. In the end, what the casual viewer is left with is just a he said-she said series of accusations and counter-accusations and it's not even clear what they're claiming, let alone what the truth is.
---
Update (10/10/2020): In other debate news, the second presidential debate, originally scheduled for the 15th, apparently has been officially cancelled by the CPD6. After the president tested positive for coronavirus, the commission tried to make a last-minute change to a virtual debate, but the president refused to participate7.
The CPD, despite its name, is a private organization set up by the two main political parties8, and has no legal power to compel candidates to participate in debates. The primary reason that candidates do so is the opportunity to be heard by a large audience, and public pressure.
Trump's diagnosis was a weak reason for the change to a virtual format. The candidates, moderator, and any other participants in the debates can be protected from transmission of the virus without being in different locations. The CPD has known of this problem for months now, and has no excuse for being unable to protect the participants.
There was also a minor scandal involving the scheduled moderator of that debate, Steve Scully, who appeared to have "tweeted" a questionable "tweet"9. Now, he claims that his Nitwitter account was hacked, which seems to be the current version of "the dog ate my homework". Moreover, Scully appears to have a history of claiming that his account was hacked, having complained of it twice previously10. Quick, someone show Steve how to come up with a secure password! I don't know how much all of this nonsense entered into the decision to cancel the debate, but it wouldn't surprise me if it was the last straw.
Apparently, the final debate, scheduled for the 22nd, is still on and will not be virtual.
---
Update (10/16/2020): Surprise! Surprise! Surprise! Steve Scully has now admitted that he lied about his Nitwitter account being hacked11. His employer C-SPAN has suspended him. This seems to be one of those Watergate-type cases where the attempted cover-up was worse than the original crime. If only Scully had just been honest and apologized about the "tweet", this whole thing would probably have blown over in a day. It's too bad as, based on my viewing of C-SPAN over the years, their hosts are excellent at maintaining a poker-faced neutrality. I'm not sure how that would translate into moderating a debate, but now we'll probably never find out.
---
Notes:
---
Read and write reviews of Casino Gods at TheCasinoDB.

A great German Casino for new players.