How to be a Prophet for Fun and Profit:
You Can Be the Next Nostradamus in Ten Simple Steps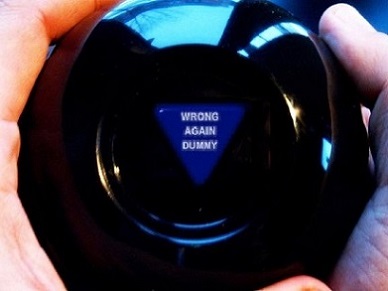 So you want to be a prophet. It doesn't matter what system of divination you choose, whether astrology, crystal-gazing, Tarot cards, tea leaves, the flight of birds, or the entrails of animals, because those are all just props. The technique is the same for all of them:
---
Notes:
Posted: 5/24/2022; Revised: 6/26/2022.