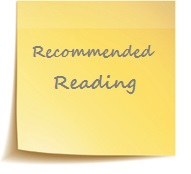 Previous Month | RSS/XML | Current | Next Month
Shame, Shame, Shame
W. Joseph Campbell, "The Shame of the Press", Media Myth Alert, 10/31/2020.

…[M]uch of mainstream corporate news media is indulging in…[a] consequential episode of misconduct that's defined not by overheated misreporting but by willful blindness on an extraordinary scale. … Their contempt for President Donald Trump runs deep. Corporate media obviously recognize they cannot investigate and publish critical reporting―they cannot do searching journalism―about Biden so close to the November election without jeopardizing his candidacy and boosting Trump's chances of reelection. This neglect by corporate media represents an abdication of fundamental journalistic values of detachment, and impartiality. A defining ethos of American journalism that emerged during the second half of the Twentieth Century emphasized even-handed treatment of the news and an avoidance of overt, blatant partisanship. … Running interference for a politician was considered more than a little unsavory. Not so much anymore. Not in American corporate media, where an overt partisanship has become not only acceptable but unmistakable.

…[T]he response largely has been to shun and ignore. Or to block or impede distribution…. Or to dismiss it as so much Russian disinformation. Or scoff that it's just a distraction. That's what National Public Radio claimed, in a remarkably obtuse statement by its public editor (or internal critic), Kelly McBride. "We don't want to waste our time," she wrote, "…1on stories that are just pure distractions."

Matt Taibbi, who is perhaps the most searching critic these days of contemporary American media and their failings, noted recently that the "least curious people in the country right now appear to be the credentialed news media, a situation normally unique to tinpot authoritarian societies."

The inclination to shield Biden may partly stem from the shifting business model for corporate news organizations. The model used to be largely advertising-based, which encouraged news organizations to seek wide audiences by offering what was passably impartial reporting. With the decline of advertising revenues, the business model has moved toward a digital-subscriber base. As readers pay, they are prone to make clear their preferences, and the news report tilts to reflect their partisan expectations.

Evidence of the tilt was striking enough four years ago, when Liz Spayd, an advocate of even-handedness in reporting, was public editor at the New York Times. She lasted less than a year before the position was dissolved and she was let go. …

Corporate media may well protect Biden long enough for the gaffe-prone 77-year-old to gain the presidency. But the shameful exhibition of willful blindness may not end well for corporate media. Their abdication may leave them besmirched. And diminished.

The following very long article describes in depressing detail what Campbell is alluding to in the above article with respect to The New York Times. It's a dreary read, especially as the writer seems so obtuse, but I've tried to excerpt what I think are the most revealing parts below. I don't recommend the whole thing unless you're a masochist.

Reeves Wiedeman, "Times Change", New York Magazine, 11/9/2020. Warning: Contains the four-letter f-word.

…The Times has a fitful relationship to self-examination. After the Jayson Blair plagiarism scandal of the early aughts, it created a public-editor position to answer questions and critiques from readers, only to discard it in 2017, partly with the idea that Twitter could do the same job. The paper also created a standards department responsible for making sure the hundreds of pieces of journalism it publishes every day, in an increasing range of mediums, remain appropriately Timesian. …

The Trump era forced a rushed period of reflection. "I was part of the discussion with Dean [Baquet, the executive editor] when we first described Trump as lying on the front page," Carolyn Ryan, one of 14 masthead editors at the Times, told me recently. "It took 45 minutes." The incident happened in September 2016, when Trump renounced his own birtherism, then falsely accused Hillary Clinton of starting the conspiracy theory. "It feels kind of quaint," Ryan said of the decision. "But at the time, it was a shattering departure."

It was also a shattering departure for Times journalists to walk into the newsroom after Trump's 2016 victory and find their colleagues in tears. A neutral objectivity had long been core to the way the paper saw itself, its public mission, and its business interests…, even if it was an open secret that the Times was published by and for coastal liberals. In 2004, the paper's first public editor, Daniel Okrent, answered the headline above one of his columns―"Is the New York Times a Liberal Newspaper?"―in the first sentence of his story: "Of course it is." …

And, of course, Okrent was right. The "shattering departure" was not being liberal, but becoming openly partisan, which is different. For instance, fact-checkers who examined the claim that Hillary Clinton was responsible for pushing the conspiracy theory that Obama wasn't born in America found that it was started by Clinton supporters, but could find no evidence that Clinton herself or her campaign were behind it2. So, there's no solid evidence that Clinton or her campaign either created or promoted the conspiracy theory. However, no evidence that they did is not evidence that they didn't. So, the worst that Trump could be fairly accused of is an unsupported allegation, not a lie. Yet, that's what they chose to throw away any pretense of objectivity on.

Where was the Times when President Obama lied repeatedly to the American people about Obamacare3? What about when Hillary Clinton lied about being under sniper fire in Bosnia4? Those were provable lies, not unproven allegations.

I've nothing against calling an intentional falsehood "a lie", and I don't hesitate to call what Obama and Clinton said "lies", since that's what they were. If Trump lies, then the Times should say so, but what they chose to call a "lie" in a headline was no such thing. Will the Times call out Biden's or Harris' lies in headlines? I doubt it.

…[T]he paper's claim to holding the independent center was already slipping, as the staff came to grips with an increasingly polarized audience. Journalists were caught between the desire to appear objective to right-leaning readers and sources―while avoiding backlash from left-leaning ones―and wishing they could get back to the job they thought they had signed up for. Most of the pressure to serve as the loyal opposition was coming from the outside: A Pew poll found that 91 percent of people who consider the Times their primary news source identify as Democrats, roughly the same as the percentage of Fox News viewers who identify as Republicans.

Many of the insurrectionists were coming from places the Times didn't traditionally recruit from, like new digital-media companies and outlets that practiced advocacy journalism, and part of the challenge had become integrating those employees into the Timesian way of operating. …

"We are competing for talent with the Googles and Facebooks, and what we have to offer these smart, talented people is our mission," Carolyn Ryan told me. "Now, we're at this inflection point where people to whom we have said 'Come be part of this mission' also want to raise their hand when they're upset about why we're not covering a story the way MSNBC is covering it." …

MSNBC? Really? That's their model? Maybe they admire the open door policy between MSNBC and the Biden campaign and potential administration. Several MSNBC contributors have already left the network to go to work for a future Biden administration5, which has the advantage that they probably won't have to change what they do at all. One of them didn't even bother leaving before going to work as a campaign speech writer for Biden, while simultaneously appearing as a commentator on MSNBC without revealing the conflict of interest6.

As a result of this sort of thing, we have reason to believe that MSNBC will function as an unofficial propaganda agency for a Biden administration. Does The Times also aspire to be such a propaganda organ?

What the audience wants most of all, apparently, is "Opinion." On a relative basis, the section is the paper's most widely read: "Opinion" produces roughly 10 percent of the Times' output while bringing in 20 percent of its page views, according to a person familiar with the numbers. … Now that the paper has switched from an advertising to a subscription-focused model, employees on both the editorial and business sides of the Times said that the company's "secret sauce," as one of them put it, was the back-end system in place for getting casual readers to subscribe. In 2018, a group of data scientists at the Times unveiled Project Feels, a set of algorithms that could determine what emotions a given article might induce. "Hate" was associated with stories that used the words tax, corrupt, or Mr.―the initial study took place in the wake of the Me Too movement―while stories that included the words first, met, and York generally produced "happiness." … "Hate drives readership more than any of us care to admit," one employee on the business side told me. …

So, in the newspaper business these days, hate conquers love?

This summer, [publisher A. G.] Sulzberger met with several groups of employees to talk about what it would mean to reimagine "Opinion"…. The one change that wasn't seriously considered was tearing down the wall between the newsroom and "Opinion" entirely, never mind how blurry it had already become. Editors and writers moved back and forth between the sections…. "Opinion" writers had been doing more reporting of their own…, while newsroom reporters regularly filed "News Analysis" pieces. Why hold on to a line that's constantly crossed? …

Apparently, because Sulzberger is in denial about what the Times has become. See below for more evidence of Sulzberger's cluelessness.

In the meantime, the section sometimes ran into the same problems. Last month, "Opinion" published a column by a Chinese government official arguing for the country's military crackdown in Hong Kong. … "The China op-ed didn't hit home because everyone is exhausted," one Times reporter told me. "You canít be mad all the time." Everyone agreed that broader reforms would have to wait until after November. …

What's November got to do with it? Oh, the election! So, maybe the Times can start criticizing the Chinese now that doing so won't risk helping Trump.

The following is the most revealing passage in this lengthy, rather unfocused article:

Some of the trickiest journalistic questions have centered on what the Times is or isn't willing to say. After [op-ed editor James] Bennet's ouster, Sulzberger met with a columnist for the "Opinion" section who had expressed consternation about the decision. Sulzberger promised the columnist that the Times would not shy away from publishing pieces to which the Times' core audience might object. "We haven't lost our nerve," Sulzberger said.

"Yes, you have," the columnist told Sulzberger. "You lost your nerve in the most explicit way I've ever seen anyone lose their nerve. You can say people are still gonna be able to do controversial work, but I'm not gonna be the first to try. You don't know what you'll be able to do, because you are not in charge of this publication―Twitter is. As long as Twitter is editing this bitch, you cannot promise me anything." While Bari Weiss's description of a young woke mob taking over the paper was roundly criticized, several Times employees I spoke to saw truth to the dynamic. …

The ideological turf war at the Times had become most heated around "The 1619 Project," a special issue of the Times Magazine focused on centering American history around the lingering stain of slavery, which was then developed into a podcast, a book, an elementary-school curriculum, and the centerpiece of a Times campaign. The groundbreaking project had won a Pulitzer Prize, but had since come under attack, with some questioning its historical accuracy and others probing its ideological intentions…. In October, Bret Stephens published an op-ed critiquing the project from within the Times itself, which prompted the paper's leadership to both approve of Stephens' attempt at self-critique while backing the project and Nikole Hannah-Jones, its architect, with defensive notes from Sulzberger and Baquet, who called it "one of the most important pieces of journalism The Times has produced under my tenure as executive editor." …

Since when is a work of pseudo-history written by a non-historian journalism at all? I guess the answer to this is when you stop covering the news because it might hurt your side.

Many people inside the paper think some of its problems could be resolved by bringing back the public-editor position that was discarded just as the Trump administration began. But when I asked Liz Spayd, the last person to have the job, whether she thought reinstating it would make much difference, she wasn't so sure. "There's clear benefits to having someone with free rein to report inside the building and to speak for the public," Spayd said. "But does that translate into the Times listening to that and taking action? Clearly not."

Change does not come swiftly to the Times. Readers were distressed to wake up on Election Day and find out that the paper was bringing back its infamous needle, and the days that followed were filled with recriminations about how the Times had kept readers in a bubble….

However, we were told earlier that the "secret sauce" of The New York Times' recent financial success is keeping its readers in a bubble, as well as playing on their hate. Apparently, Times subscribers only complain when reality rudely intrudes, reminding them that there's a world outside their bubble.

In the fact-checking department, here's an excerpt from a lengthy "Editor's Note" to an article that has been retracted by The Atlantic:

"Editor's Note", The Atlantic, 11/1/2020

After The Atlantic published this article, new information emerged that raised serious concerns about its accuracy, and about the credibility of the author, Ruth Shalit Barrett. We have decided to retract this article. We cannot attest to the trustworthiness and credibility of the author, and therefore we cannot attest to the veracity of the article. …

We are sharing with our readers what we have learned so you may understand how we came to this decision. We have established that Barrett deceived The Atlantic and its readers….

We have also updated Barrett's byline. Originally, we referred to her as Ruth S. Barrett. When writing recently for other magazines, Barrett was identified by her full name, Ruth Shalit Barrett. (Barrett is her married name.) In 1999, when she was known by Ruth Shalit, she left The New Republic, where she was an associate editor, after plagiarism and inaccurate reporting were discovered in her work. We typically defer to authors on how their byline appears―some authors use middle initials, for example, or shorter versions of their given name. We referred to Barrett as Ruth S. Barrett at her request, but in the interest of transparency, we should have included the name that she used as her byline in the 1990s, when the plagiarism incidents occurred. We have changed the byline on this article to Ruth Shalit Barrett.

We decided to assign Barrett this freelance story in part because more than two decades separated her from her journalistic malpractice at The New Republic and because in recent years her work has appeared in reputable magazines. We took into consideration the argument that Barrett deserved a second chance to write feature stories such as this one. We were wrong to make this assignment, however. It reflects poor judgment on our part, and we regret our decision.

Our fact-checking department thoroughly checked this piece, speaking with more than 40 sources and independently corroborating information. But we now know that the author misled our fact-checkers, lied to our editors, and is accused of inducing at least one source to lie to our fact-checking department. We believe that these actions fatally undermined the effectiveness of the fact-checking process. It is impossible for us to vouch for the accuracy of this article. This is what necessitates a full retraction. We apologize to our readers.

Read the whole thing if you want the details of why the article was retracted. Ordinarily, I wouldn't be interested in the retraction of this particular article, since its topic is of no interest to me. The Atlantic used to brag about its thorough fact-checking7, but this retraction comes stepping on the heels of a fact-checking failure by the same magazine earlier this year8. In that case, it seemed that the article was not fact-checked at all, and instead of being retracted it was corrected in such a way as to undermine its main point.

The "Editor's Note" claims that the article was "thoroughly checked", and blames its failure to catch the errors on the author's deceit. However, The Washington Post's media critic, Erik Wemple9, who is familiar with one of the sports discussed in the article, was suspicious of some its claims. Unlike Wemple, the The Atlantic's fact-checkers were apparently unfamiliar enough with the sport to not notice those dubious claims, but why didn't they recognize their own ignorance and consult with an expert or other knowledgeable person? That they didn't would make it appear that the fact-checking was in fact superficial.

Another factor in judging The Atlantic's fact-checking is that the reporter had previously been fired for inaccurate reporting, among other sins. While this happened over two decades ago, and I believe in giving people second chances as much as anyone, it called for a heightened degree of scrutiny. Initially, the magazine concealed the reporter's past from its readers by using only the initial of her maiden name, but surely the editors knew about it. Did they inform the fact-checkers? Did they make it clear that the article needed to be checked more carefully than usual?

Wemple did what the fact-checkers at The Atlantic failed to do, that is, approach the article's claims with skepticism, ask questions, then figure out how to answer those questions. I'm not sure whether he counts as an amateur, but he did a better job than the professionals at the magazine. In effect, the magazine out-sourced its fact-checking.

Why is this happening? One possibility is that earlier this year the magazine laid off 17% of its staff due to a decline in advertising revenue10. Fact-checkers, or researchers, are usually among the most junior, least-paid staffers on magazines and, as a result, those likely to be the first to go. According to The New York Times, those laid off included 22 members of the editorial department, which is probably where fact-checkers would be found, though the article doesn't specifically indicate whether the fact-checking staff was reduced.

It makes me wonder just how bad the The Atlantic's articles would be if they weren't "thoroughly checked".
---
Notes:
See:
See: Angie Drobnic Holan, "Lie of the Year: 'If you like your health care plan, you can keep it'", Politifact, 12/12/2013.
See: Angie Drobnic Holan, "Video shows tarmac welcome, no snipers", Politifact, 3/25/2008. See also: Debate Doublespeak, 4/19/2008.
Jonathan Easley, "MSNBC cuts ties with three contributors joining Team Biden", The Hill, 11/11/2020.
Erik Wemple, "MSNBC's Jon Meacham problem", The Washington Post, 11/11/2020.
Yvonne Rolzhausen, "How to Fact Check The Atlantic", The Atlantic, 1/25/2018.
Jennifer Maas, "Washington Post Writer Who Debunked Atlantic Story Says 'Fencing Injuries' Tipped Him Off", The Wrap, 10/31/2020.
Marc Tracy, "The Atlantic Lays Off 68, Citing 'a Bracing Decline in Advertising'", The New York Times, 5/21/2020.
---
How to Fact Check Quotes, Part 1:
Four Types of Misleading Quote
Quotation, n. The act of repeating erroneously the words of another. The words erroneously repeated.1
This entry in the series on amateur fact-checking2 is the first part on how to check a particular type of factual claim, namely, quotes. In order to know how to check quotes, it's useful to know what to look for. In what ways can a quote fail to be a fact?
Below are four real-life examples of quotes. You might want to practice your quote-checking skills by trying to answer the following questions before you look at the answers, below: Who is claimed to have said the quote? Who really said it? What sort of mistake does the quote illustrate?
"Where you stand depends on where you sit."
"That's one small step for man, one giant leap for mankind."
"This year will go down in history! For the first time, a civilized nation has full gun registration. Our streets will be safer, our police more efficient, and the world will follow our lead into the future!"
"This guy looks like he's up to no good. He looks black."
There are four ways that quotes may go wrong and each of the four quotes above illustrates one of these ways:
An accurate quote puts the right words in the right mouth, but it also provides sufficient context so that the quote can be correctly understood. So, in addition to being sure that a quote puts the right words into the right mouth, the quote-checker needs to see enough of the context to be sure that it doesn't give a false impression.
---
Notes:
Ambrose Bierce, The Devil's Dictionary (1911).
For earlier entries in this series, see:
Ralph Keyes, "Nice Guys Finish Seventh": False Phrases, Spurious Sayings, and Familiar Misquotations (1993), p. 20.
See: "A Small, Belated Step for Grammarians", Associated Press, 10/3/2006.
See: Ciara O'Rourke, "No evidence Hitler made this statement about gun control", Politifact, 8/21/2019.
For the full story, see: An Audio Contextomy, 4/4/2012.
---
Thank You!
My thanks to everyone who has read and supported this site since I last thanked you! The Fallacy Files is disengaging from Amazon, so please do not try to support the site by making purchases through any of the remaining Amazon ads. Feel free, however, to click on any Google ads. Also, if you feel generous this holiday season and wish to support the site's mission, you can donate via the PayPal button in the navigation pane to your right. Your support is appreciated!
---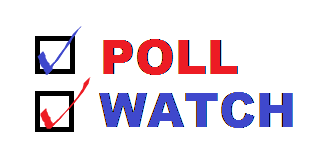 Post Mortem
In September I wrote about this election that "it ain't over 'til it's over"1, and it still ain't over. It won't be over until about a month from now at the earliest, when the electoral college meets2, and maybe not even then. In that earlier entry, I made two main claims: First, that despite the popular impression, the public opinion polls in 2016 weren't off by much; and, second, that despite being about as accurate as could be reasonably expected, they were of no value in predicting the election results.
The second of these claims needs no re-examination, since I doubt anyone would deny it. It's true that the polls seem to have erred in the right direction this time, so that if you made a bet on who would win based on them, you would have won. However, if you had done that last time you would have lost, which is no better a track record than a flipped coin.
In contrast, some people may think that the current year's polls and election results show that my first claim was incorrect. There is a widespread impression that the polls were wildly wrong last time, and even worse this time, which has led some people to pronounce the "death" of public opinion polling3.
The results of the current election do not directly affect my previous analysis, because it's possible that the polls performed reasonably well four years ago, while those of this year flopped. As I pointed out in the previous entry, Real Clear Politics' (RCP) final average of polls in 2016 was only 1.1 percentage points off from the popular vote total. As far as I know, there's no way to figure a margin of error for such averaged poll results, but surely this is a near miss.
This time around, the RCP average showed Biden winning the popular vote by 7.2 percentage points, whereas he has so far won the vote by only 2.9 points for a 4.3 point deficit4. This is a worse prediction by 3.2 points and is, thus, almost four times as bad as that in 2016. In addition, the RCP average makes a photo finish look like an easy victory, if not a landslide, whereas Biden has so far done only 8/10ths of a percentage point better in the popular vote than Hillary Clinton did. So, there's no doubt that the polls did a much worse job this year than four years ago, despite the fact that the pollsters were supposedly adjusting their methods in order to prevent a replay. What went wrong I don't know.
Once again, the computer models failed. Nate Silver's model, the one that did best in 2016―though that's not saying much―did even worse this time, giving Biden an 89% chance of winning5. That's wrong in the right direction, but it's still wrong, since it gives the false impression of a landslide.
In their defense, however, all computer models suffer from a GIGO problem: "Garbage In, Garbage Out". Such models are based on the polling results, along with other data, so it may be that most of the failure was due to the flawed polls. Still, there should be a track record of successful predictions for more than one election―I would say at least three―before even provisionally relying on such models to project election results.
If we can't rely on polls or computer models to predict the electoral results, what can we do? Crystal balls? Tarot cards? Tea leaves? If you really must guess the result of a presidential election in advance, I suggest flipping a coin; you'll be right about half the time, which is just about as good as the polls or computer models. Otherwise, just wait until the election is over, though this year even that may not work.
I doubt that political polling is dead. There will no doubt be a decline in public trust of polls, which is entirely warranted, because people were putting too much trust in them. Perhaps this election will lead to fewer polls in future elections, which would be a welcome result. I haven't even tried to count the number of presidential polls conducted this year, but it surely must be in the hundreds. Other than a lot of manufactured news stories, what did we learn from all those polls?
After the 2016 election, the American Association for Public Opinion Research (AAPOR) conducted a post-mortem evaluation6, and no doubt there will be a similar review of this year's results, so perhaps then we'll get an explanation of why the polls were so much worse this time.
---
Notes:
---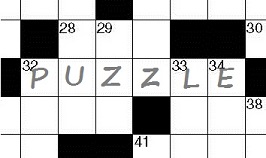 A Surprise Puzzle Prize at the Logicians' Club*
While they're still counting the votes for President, here's a voting puzzle to help you pass the time. It's a difficult one so it should keep you busy for a long while. By the time you finish, maybe they'll have solved the puzzle of who is the next President of the United States of America.
There are currently five members of the Logicians' Club, one of whom is the president. As you might expect, logicians love variables, so the five members are known only by the letters V, W, X, Y and Z, ranked by seniority. V is the most senior member of the club and, therefore, its president.
The club's treasury has swollen to $100 and, according to the bylaws of the club, the sum must be distributed to the current members whenever it hits that amount. The president, V, withdrew it from the club's bank account in the form of one-hundred silver dollars. The following procedure for distributing the money among the club members was specified in the bylaws.
V would decide upon and announce a distribution of the silver dollars among the five members. Then, a vote would be held on V's plan and, if it received at least half of the members' votes, the coins would be distributed according to the plan. However, if the plan did not receive at least half of the votes, then the plan would be rejected and V would lose eligibility. Should that happen, then W as the next most senior member of the club would come up with a new plan, and the above procedure would be repeated until a plan was accepted and the money distributed.
All members of the Logicians' Club are perfect logicians who are able to reason out all of the consequences of any plan. Moreover, the only thing they care about is maximizing the amount of money they personally receive; they do not care whether a distribution is fair, nor do they get emotional about it. They don't resent another member who receives a greater amount of money than they do, so long as they get the maximum amount they can in the situation. Finally, the vote would be taken immediately after the plan was announced so that there would be no time for any of the members to negotiate agreements with each other; besides, none of the members trusted any of the others to keep an agreement since their only concern was to maximize their own winnings.
How many dollars did X receive?
Suppose there were only two members of the Logicians' Club: what would happen? What about three members?
X received only one dollar.
V's plan was to keep $98, to give $1 to X, and the remaining dollar to Z. The plan was accepted.
Hold on! Why would V offer such a crazy plan, and why would at least half of the members accept it?
As is suggested by the Hint, above, the way to solve this puzzle is to start with simpler cases and work your way up to five. Here's how:
Suppose there is only one club member. If there were only one, obviously the plan would be to keep all the money and vote for the plan, thus getting 100% of the votes, which is at least half. So, the sole member would get $100.
Suppose there are two members, Y and Z. This case is not much more complicated than the previous one. Since Y, the senior member, has one vote, and one is half of two, there is no reason to worry about losing the vote. So, Y will propose to keep all of the money and vote for the plan, thus getting all one hundred coins. Z will get nothing.
Suppose there are three members: X, Y, and Z. Now it starts to get interesting! For the first time, the senior member's plan needs at least one additional vote to get more than half the votes, but X does not need more than one additional vote. If X's plan is rejected and X is removed from eligibility, then we are back to case two. In that case, as we've seen, Y will get everything and Z will get nothing. Therefore, all X needs to do to get Z's vote is to offer Z one silver dollar. If Z voted against the plan, Z would end up getting nothing. Since all Z cares about is maximizing the amount of money gained, Z will vote for X's plan. So, X's plan is to keep $99 and give one coin to Z, and Y gets nothing.
Suppose there are four members: W, X, Y, and Z. We're almost there! As in the previous case, W only needs one other vote, and wants to get that vote as cheaply as possible. If the plan is rejected, then Y will end up getting nothing, as we saw in the previous case. Therefore, in order to get an additional vote, all that W needs to do is offer a dollar to Y. So, W's plan will be to keep $99, give Y a dollar, and X and Z get nothing.
Now, we're at the case asked for in the puzzle. The senior member, V, needs two additional votes for the plan to prevail. As we saw in the previous case, if V's plan is rejected then both X and Z will get nothing. Therefore, all that V needs to do to get two additional votes is to offer one dollar to each of X and Z. Thus, V's plan will be to give $1 to X, $1 to Z, and to keep $98. W and Y will get nothing.
This is a difficult puzzle, so if you couldn't solve it completely, even with the help of the Hint, then don't feel too bad. If you did solve it, even only partially, feel great!
This is a useful puzzle to work through because it reveals one of the basic strategies for problem solving, namely, to break a problem down into simpler versions and work your way back up to the full problem. In this case, that means thinking about what happens when there are fewer members of the club, as shown in the Solution, above. If you try to think your way through the full, five-member puzzle, you'll probably be stymied unless you're a genius. However, if you learn to apply this problem-solving technique, you may convince your friends that you're a genius!
Disclaimer and Disclosure: This puzzle is a work of fiction. There is no Logicians' Club. My source for the puzzle is William Poundstone's book on interview puzzles: How Would You Move Mount Fuji (2003), pp. 119 & 233-236, where the characters are pirates instead of logicians. While pirates have some of the characteristics desired for characters in the puzzle, such as greed, they are not noted for their reasoning abilities. Most likely, they would just draw their swords and start fighting, and the last one standing would get all the money.
---
* For other meetings of the club, see:
---

Zombie Voters
A terrifying headline:
Records show dead people caught voting in NYC, report says*
I thought Halloween and the Day of the Dead were over. The article beneath the headline has this sentence: "The New York City Board of Elections…received mail-in absentee ballots in the name of dead voters, including a Staten Islander who died eight years ago…*." In all fairness, dead is about as absentee as you can get.
---
* Annalise Knudson, "Records show dead people caught voting in NYC, report says", Staten Island Live, 11/3/2020. Shouldn't that be "Staten Island Dead"?
Previous Month | RSS/XML | Current | Next Month | Top of Page